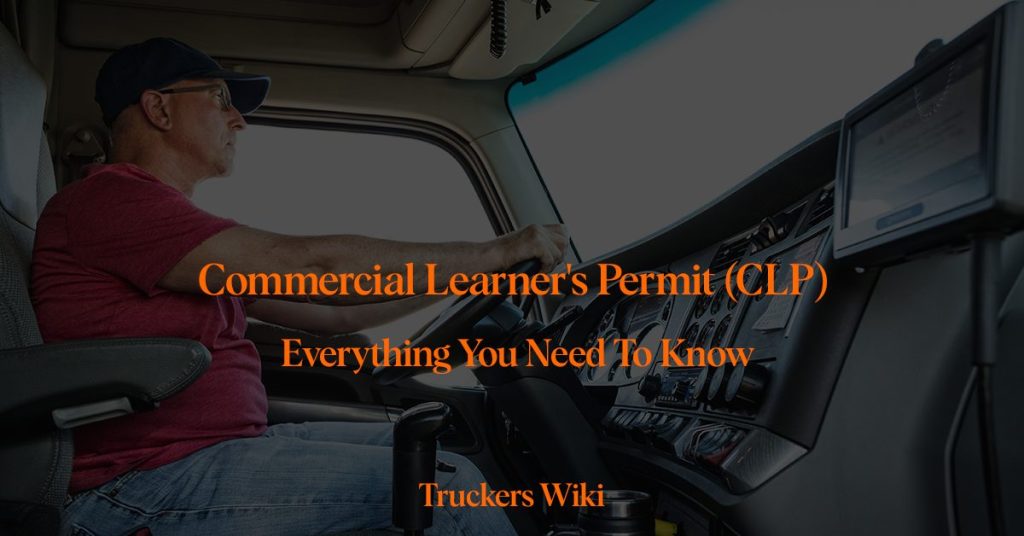 What is a Commercial Learner's Permit – CLP
A Commercial Learner's Permit (CLP) is a license that allows you to practice driving a commercial vehicle on public roads with a qualified CDL holder in the vehicle with you. CLP is often the first step to obtaining a Commercial Driver's License (CDL), which is required to drive commercial motor vehicles (CMVs) such as semi-trucks, passenger buses, or hazardous material vehicles. Next, let's take a look at the process of obtaining a CLP.
You can listen to this article at the bottom of the page.
You will find CLP and CDL Fees in each state at the end of this article.
How to Get Commercial Learner's Permit CLP
The process of obtaining a CLP in the USA varies slightly from state to state, but generally, the steps include:
Meet the Basic Requirements
The age requirement is 18 years old to apply for a CLP for intrastate driving (within a state) and at least 21 for interstate driving (between states). Additionally, you must possess a valid non-commercial driver's license and have a clean driving record.
Obtain a DOT Medical Card
Commercial drivers are required to have a Department of Transportation (DOT) medical card. This demonstrates that you have passed the DOT physical examination and are physically capable of safely driving a commercial vehicle
Learn more about DOT Physical.
Study for the Exam
Each state has its own Commercial Driver's Manual, which covers the information you'll need to know for the written test. This includes topics such as vehicle inspection, basic vehicle control, safe driving practices, and specific rules for buses and trucks.
Pass the Written Test 
The written test (knowledge test) covers the information in the Commercial Driver's Manual. Depending on the specific CDL class and endorsements you are seeking, additional written tests may be required. You must pass these tests to receive your CLP.
You can practice your tests on driving-tests.org
Obtain Your Commercial Learner's Permit
Once you pass your written tests, you can apply for your CLP at your local DMV. The permit typically lasts for 180 days and can be renewed once before you must take the skills test for the CDL.
Practice Driving and Additional Testing
After obtaining your CLP, you'll be allowed to practice on public roads under the supervision of a CDL holder. After you've gained enough experience, you can schedule a CDL skills test (road test) at the DMV. This includes a vehicle inspection test, basic controls test, and road test.
Upgrade to a Full Commercial Driver's License (CDL)
After passing the skills tests, you can trade in your CLP for a full CDL.
Please note that rules and requirements can vary from state to state, so be sure to check the specific requirements in your location.
Price of CLP & CDL In Each State.
Was this article helpful?