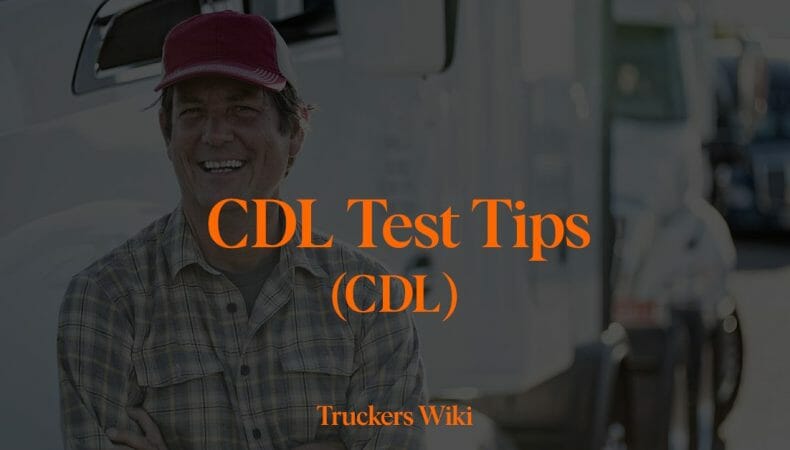 Preparing for your CDL test can seem daunting, but with the right strategies and resources, you can set yourself up for success.
So if you are wondering how to prepare for CDL test we've made a list of tips to help you along the way.
Understand the Test Structure:
Before you start studying, it's crucial to understand what you'll be tested on. The CDL Class A test comprises a written knowledge test and a skills test. The skills test includes a pre-trip vehicle inspection, a basic controls test, and an on-road driving test.
Study the CDL Manual:
Your first and most valuable resource should be the CDL Manual provided by your state's Department of Motor Vehicles (DMV). The manual covers all the information you need for the written knowledge test and the skills test. Read the manual carefully and make sure you understand the rules and regulations, safety precautions, and vehicle operations.
Learn more about CDL Manual, what it is and where to get it here.
Take Practice Tests: 
There are many online resources and apps available that provide practice tests for CDL candidates. Practice tests can help you familiarize yourself with the format of the written test and gauge your understanding of the material. Review your answers and revisit topics you struggle with in the manual.
Visit driving-tests.org library of tests.
Attend a Truck Driving School:
Many prospective truck drivers find it helpful to attend a truck driving school, where experienced instructors provide classroom instruction and behind-the-wheel training. Schools also typically provide vehicles for practice and testing.
Hands-On Practice: 
For the skills test, the best preparation is hands-on practice. With a commercial learner's permit (CLP), you can practice driving a truck on public roads under the supervision of someone with a CDL Class A license.
Master Pre-Trip Inspection:
The pre-trip inspection is a crucial part of the skills test where you'll need to demonstrate that you know how to inspect your vehicle to ensure it's safe to drive. Memorize the steps, know what to look for, and practice the inspection process until you're confident.
Practice Basic Control Skills:
Basic control skills you may be asked to demonstrate include backing up (straight, offset to left/right, or alley dock), parking (parallel park, either driver-side or conventional), and negotiating intersections or curves. Practice these maneuvers until you can execute them smoothly.
Prepare for the Road Test:
The on-road driving test will assess your ability to control the vehicle in a variety of traffic situations, including turns, intersections, railway crossings, curves, and various types of roadways. Pay attention to speed limit signs, traffic signals, and road conditions while practicing.
Stay Calm and Focused: 
On the day of the test, try to remain calm and focused. Get a good night's sleep beforehand, and allow yourself plenty of time to arrive at the testing site without rushing. Remember to use your mirrors, signal your intentions, obey all traffic signs and signals, and demonstrate safe driving practices.
With adequate preparation, you'll be in a strong position to pass your CDL Class A test and embark on a rewarding career in trucking. Good luck!
Additional Content
If you are looking to learn more about CDL and CDL classes visit these links:
Difference Between CDL Class A, B and C
All about Class A
All about Class B
All about Class C
Was this article helpful?