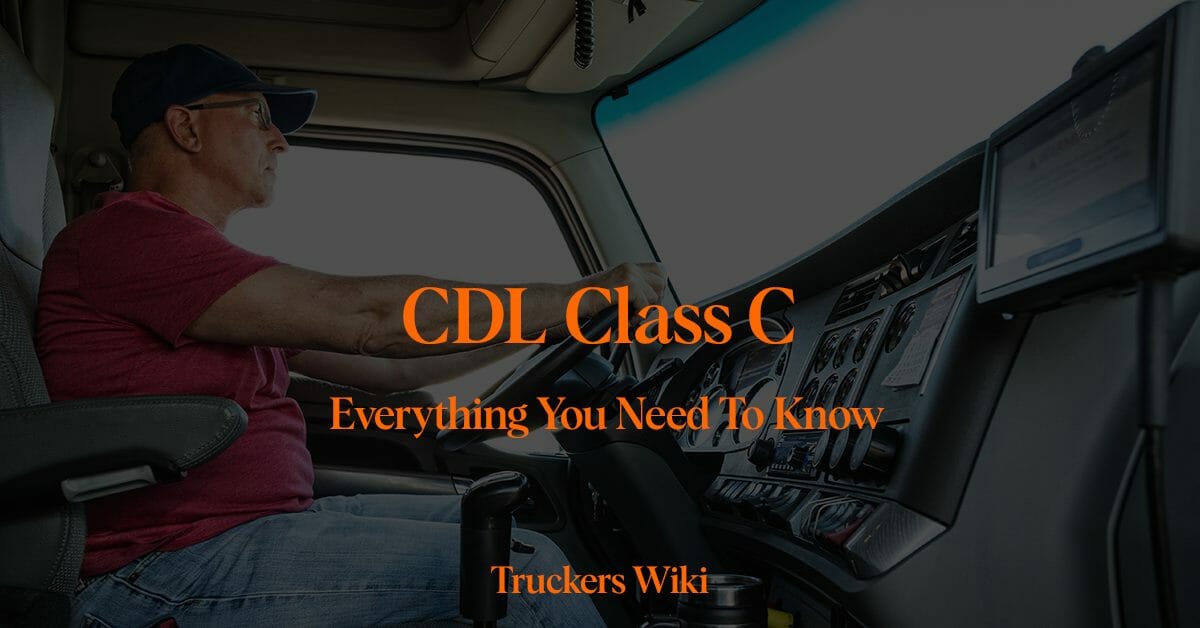 What is a Class C CDL
CDL Class C refers to a type of commercial driver's license (CDL) that is required for operating a vehicle designed to transport 16 or more passengers (including the driver) or hazardous materials in quantities that require placards.
Here is everything you need to know about Class C CDL & how to obtain it.

Class C is typically used for vehicles such as small buses, vans, and trucks used for transporting passengers, as well as vehicles used for transporting hazardous materials that do not meet the criteria for Class A or Class B CDLs.
When do you need CDL Class C?
In most cases, drivers get class C CDL to be able to operate passenger vehicles that are under 26,000 pounds, such as shuttle buses that usually have no air brakes or pick up trucks transporting hazardous materials with the quantity that requires placarding. 
How to Obtain Class C CDL
To obtain a CDL Class C, drivers must pass a series of written and driving tests that are specific to the type of vehicle they will be operating. Additionally, they must meet other requirements such as being at least 18 years of age (21 for interstate driving), having a valid driver's license, and passing a physical exam.
How to Upgrade Class C to Class B CDL
The first step to upgrading your CDL to class B is to get the permit, after which you have to pass the Air Brakes written exam. The final step is to do the road test in a class B vehicle which can either be a bus or a bobtail semi, bobtail meaning you would be driving the tractor only.
Keep in mind, if you pass the road test in an automatic vehicle you will have a Manual Restriction on your CDL, meaning you won't be able to drive manual trucks – only automatics. 
That is it, after you pass the road test you go ahead and get your Class B license.
* Manual restriction can be lifted off the CDL Class A and B, but you will have to do the road portion of the test again in a manual vehicle.
Learn more about Manual Restriction here.
How to Upgrade Class C to Class A CDL
The first step is to get your permit.
The second step is to pass Air Brakes written test and the Combination Vehicle written test.
The third step is to do the road test in a class A vehicle – a tractor-trailer. 
The last step is to go and get your new CDL Class A license. 
As with Class B, if you complete road test in an automatic vehicle you will have manual restriction on your CDL.
If you are upgrading from class C it is probably the best idea to go all the way up to Class A rather than Class B. The process is just a bit longer, but results in having the highest CDL class meaning you will have more employment opportunities.


After you obtain your Class C CDL take a look at the endorsements list.
Below is a very nice YouTube video of Johnatan from Driving Academy talking about CDL Class C.
Was this article helpful?