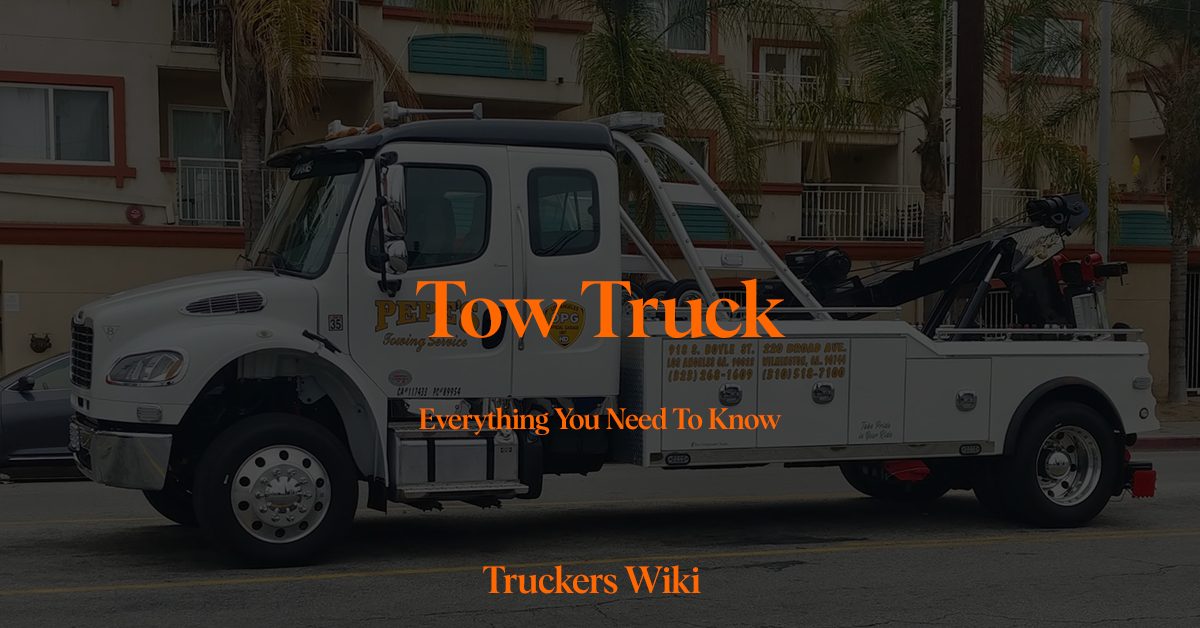 What is a Tow Truck?
A tow truck, also known as a wrecker, a breakdown truck, or a recovery vehicle, is designed to move disabled, improperly parked, impounded, or otherwise indisposed vehicles. Tow trucks are commonly used to move vehicles that have been involved in accidents, vehicles with mechanical issues that make it unsafe or impossible to drive, and vehicles that have been parked illegally.
Types of Tow Trucks
Tow trucks come in various types, each designed for specific situations:
Flatbed (Rollback) Tow Trucks: These trucks are equipped with a flatbed that can be hydraulically inclined and moved to ground level, allowing the vehicle being towed to be driven or pulled onto it.

Hook and Chain Tow Trucks: These are used to tow all types of cargo. A chain is looped around the vehicle frame or axle, which is drawn aloft by a boom winch to rest against a pair of heavy rubberized mats so the customer's vehicle can be towed on its other axle.

Wheel-Lift Tow Trucks: A yoke is fitted under the front or rear wheels and a hydraulic lift suspends the car to tow it.

Integrated Tow Trucks: These are specialized trucks with embedded boom and wheel-lift components, commonly used for heavy-duty purposes such as towing buses or large trucks.
Tow Truck Driver Requirements
Do You Need a CDL to Drive a Tow Truck?
You don't need a CDL to operate a medium-duty tow truck, you do need a CDL to operate a heavy-duty tow truck. Let's break it down.
If you want to operate a medium-duty tow truck and tow a single car for example, the overall weight of your truck plus the vehicle that is towed won't exceed 26,000 pounds so you don't need a CDL.
On the other hand, if you want to operate a heavy-duty tow truck and the total weight of the tow truck plus the vehicle being towed exceeds 26,000 pounds you are required to have a CDL.
Driver's License
At the most basic level, you must hold a valid driver's license. However, depending on the type and weight of the tow truck, a standard driver's license may not be sufficient. Many states require tow truck drivers to have a Commercial Driver's License (CDL) if they operate vehicles over a certain weight. Typically, if the tow truck and its cargo exceed a Gross Vehicle Weight Rating (GVWR) of 26,000 pounds, a CDL is required.
Commercial Driver's License (CDL)
If a CDL is required, you will need to go through a specialized testing process which often involves both a written exam and a skills test. These tests will cover knowledge and skills such as:
Operation of vehicle controls and emergency equipment.
Vehicle inspection and minor repair.
Handling, loading, and securing cargo.
On-road driving, including different road surfaces and conditions.
In addition, a CDL has various endorsements for different types of commercial vehicles. For tow truck drivers, the most common endorsement required is the T endorsement for towing multiple vehicles at once. This endorsement requires an additional knowledge test.
Learn more about T endorsement here.
Learn more about CDL here.
Certification and Permits
Beyond the driver's license and possible CDL requirement, many states require tow truck drivers to obtain special certification or permits to operate. These requirements can vary widely by state and municipality.
For instance, in California, tow truck drivers must obtain a Motor Carrier Permit, which requires proof of insurance and a completed application. In New York, tow truck drivers are required to obtain a DCA Tow Truck Driver license, which requires passing a background check, completing an application, and paying a fee.
Check additional California requirements here. (PDF)
Some states also require tow truck drivers to pass specific written and practical exams related to safe towing practices. For example, the Towing and Recovery Association of America offers a certification program with courses covering various aspects of towing and recovery.
Lastly, in some cities and states, tow truck drivers are required to register with the local police department or transportation authority, especially if their work involves non-consensual towing, such as towing illegally parked cars.
Clean Driving Record
Because the job involves operating heavy vehicles and often dealing with others' property, having a clean driving record is crucial. Companies are wary of hiring drivers with a history of accidents or serious traffic violations.
Physical Health and Strength
Tow truck drivers need to be physically fit, as the job often involves heavy lifting and working in challenging weather conditions. A medical examination may be required, certifying that the individual is physically capable of performing the duties associated with the job.
Laws and Regulations Governing Tow Trucks
Tow trucks are subject to various laws and regulations, which differ by state. In general, most states require tow truck businesses to have certain permits and insurance coverage. Some states have specific driver's license requirements for tow truck drivers.
In addition to state laws, tow truck companies and drivers need to comply with federal safety standards and regulations, including those set by the Federal Motor Carrier Safety Administration (FMCSA).
Working as a Tow Truck Driver
Working as a tow truck driver requires a specific set of skills. Beyond driving and operating the truck, drivers often need to perform roadside repairs. They also need to be prepared for all weather conditions and must know how to manage difficult and stressful situations, such as dealing with car owners in distress after an accident.
Bottom Line
Tow trucks are a crucial component of the U.S. trucking industry, providing essential services for stranded drivers, maintaining the flow of traffic, and enforcing parking laws. Whether it's rescuing a vehicle after an unfortunate accident or clearing a massive 18-wheeler blocking the highway, the importance of these powerful machines and their skilled drivers can't be understated. As long as vehicles travel the roads, the demand for tow trucks will always exist.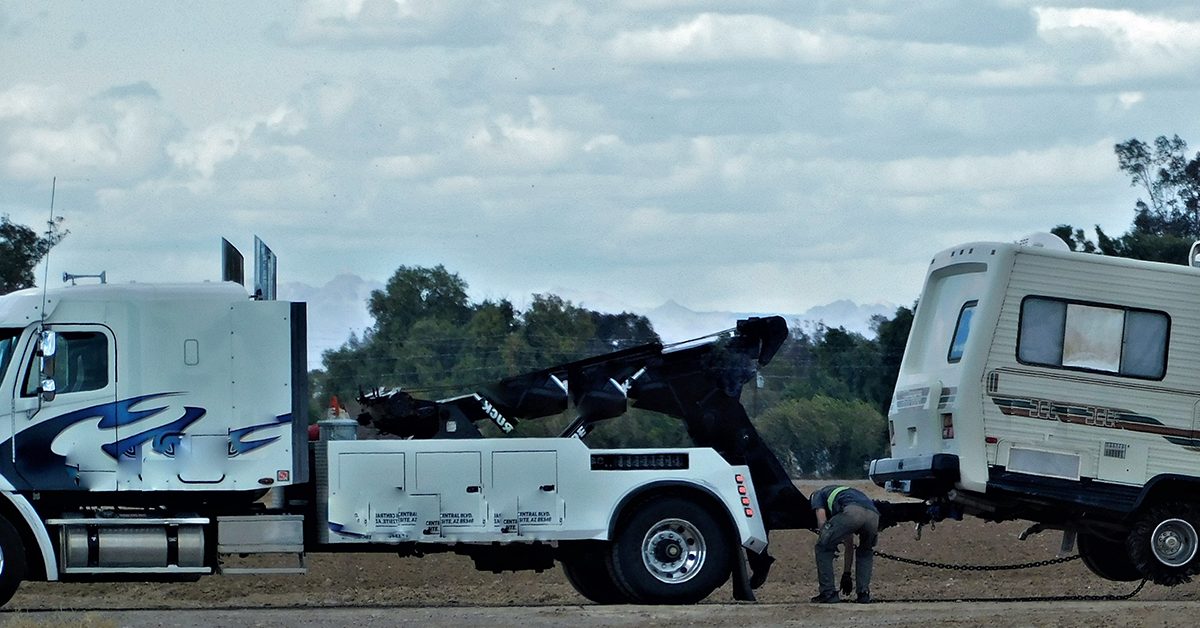 Listen to The Article Here
Was this article helpful?