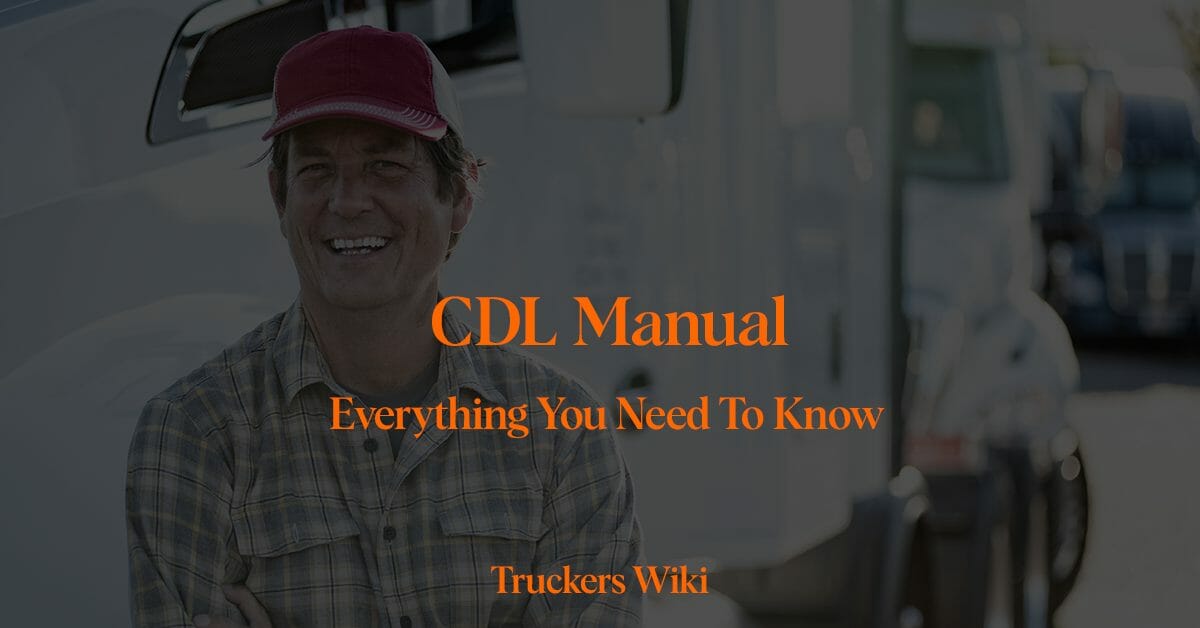 What is a CDL Manual?
The Commercial Driver's License (CDL) Manual is a comprehensive guide that provides detailed information and instructions regarding the process of obtaining a commercial driver's license. This manual is designed for prospective commercial vehicle drivers who are preparing to undertake their CDL test.
A CDL is a type of driver's license required in the United States for drivers who wish to operate any type of vehicle which:
Has a gross vehicle weight rating (GVWR) of 26,001 pounds or more.
Is designed to transport 16 passengers or more, including the driver.
Is any size vehicle that is used to transport hazardous materials.
The CDL manual covers a variety of topics relevant to commercial driving, such as general vehicle knowledge, transporting cargo safely, pre-trip vehicle inspections, air brakes, transporting passengers safely, combination vehicles, hazardous materials, and school bus operation.
The manual also explains the process of obtaining a CDL, including the required knowledge and skills tests, the necessary medical qualifications, and the restrictions and endorsements associated with different types of commercial vehicles. It is a crucial tool for anyone who is preparing for the CDL test, and it also serves as a valuable reference for experienced commercial drivers.
Learn more about Commercial Driver's License here.
Where to Download CDL Manuals
The CDL Manual is typically produced and distributed by the Department of Motor Vehicles (DMV) in each state, as the requirements for obtaining a CDL can vary slightly from one state to another. As such, you should always refer to the manual from the state in which you plan to obtain your license.
Most state DMVs provide free electronic versions of their CDL manuals, which can be downloaded from their official websites. Here's how you can do it:
Visit the Official DMV Website for your State: The first step is to visit the official website of the DMV of the state where you plan to obtain your CDL.

Find the CDL Section: Once on the website, navigate to the section related to commercial driver's licenses. This section can usually be found under titles like "Commercial Drivers," "Professional Drivers," or "CDLs."

Download the CDL Manual: In the CDL section, look for a link to download the CDL manual. This will usually be a PDF file that can be saved to your computer or printed out for offline study.
Also, you can check out driving-tests.org list for CDL manuals.
It's important to note that while the core content and principles of the CDL manual are similar across states, each state may have slight differences in rules, regulations, and procedures based on local laws and regulations. Therefore, it's critical to study the manual for the state in which you intend to receive your license.
For those who prefer physical copies, most DMV offices also provide printed copies of their CDL manuals, which can often be obtained for free or for a small fee.
To conclude, a CDL manual is an important resource for anyone who is planning to get a commercial driver's license. Whether you're a new driver just starting your career or an experienced professional seeking to renew or upgrade your license, the CDL manual offers the all the guidance and information you need to pass your test and drive safely and legally.
Link to FMCSA PDF.
Listen to The Article Here
Was this article helpful?