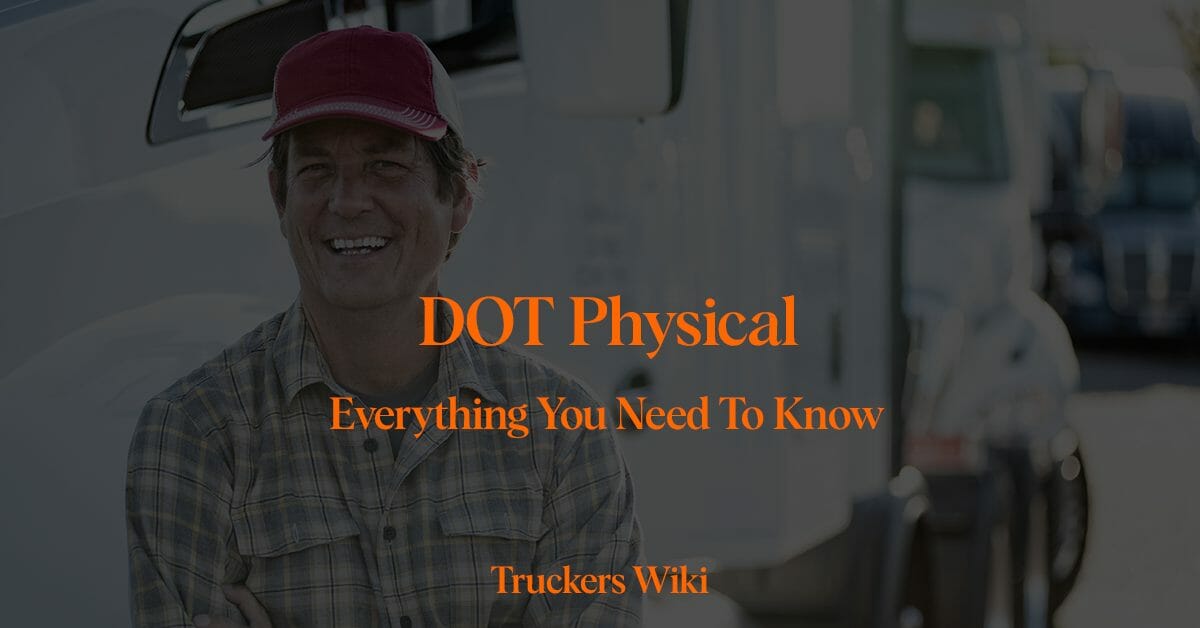 What is DOT Physical Exam?
DOT Physical is a medical health examination mandated by the FMCSA for commercial motor vehicle drivers. This examination ensures that a driver is medically fit to safely operate a CMV on public roads. The DOT Physical is an essential component of the comprehensive safety program managed by FMCSA.
Purpose of the DOT Physical
The DOT Physical is designed to identify physical, mental, or other conditions that could affect a driver's ability to safely operate a CMV. The goal is to ensure the safety of the driver, passengers, and other road users. The examination includes tests of physical health, mental health, and overall fitness for duty.
Components of the DOT Physical
The DOT Physical examination includes several components:
Health History: This involves a detailed review of the driver's health history, including any past or present illnesses, injuries, surgeries, medications, and lifestyle habits.

Physical Examination: A physical examination assesses a range of health factors, including general appearance, eyesight, hearing, cardiovascular health, respiratory function, and musculoskeletal condition.

Vision Test: The driver must have at least 20/40 acuity in each eye with or without correction. They must also have a horizontal field of vision of at least 70 degrees in each eye.
Learn more about Vision Requirements and restrictions here.

Hearing Test: Drivers must be able to perceive a forced whisper at a distance of 5 feet or more with or without a hearing aid.

Urinalysis: This test is used primarily to screen for diabetes and other medical conditions.
Learn more about Urinalysis here.
Requirements for Passing the DOT Physical
To pass the DOT Physical, a driver must meet all FMCSA physical qualification standards. Certain medical conditions may disqualify a driver, such as loss or impairment of limbs, poor vision or hearing, epilepsy, insulin-dependent diabetes, certain cardiovascular conditions, respiratory dysfunction, high blood pressure, mental disorders, and drug or alcohol addiction.
How Long Does DOT Physical Last
If a driver passes the DOT Physical, the medical examiner provides a Medical Examiner's Certificate (MEC), also known as a DOT medical card.
This certificate is usually valid for up to 24 months, though it may be issued for less time if the medical examiner determines a driver needs monitoring. This medical card should be carried by the driver whenever they are operating a CMV.
DOT Physical Providers
The DOT Physical must be conducted by a certified medical examiner listed on the FMCSA's National Registry of Certified Medical Examiners. These examiners are trained to understand the regulations and prevent medically unqualified drivers from obtaining a medical card fraudulently.
Exemptions
There are certain DOT Physical Exemptions click to read more.
This article provides a general overview of the DOT Physical. For the most comprehensive and up-to-date information, please consult the FMCSA's official website.
Staying healthy on the road is important take a look at the importance of sleep management.
Learn about Medical Card DOT here.
Was this article helpful?