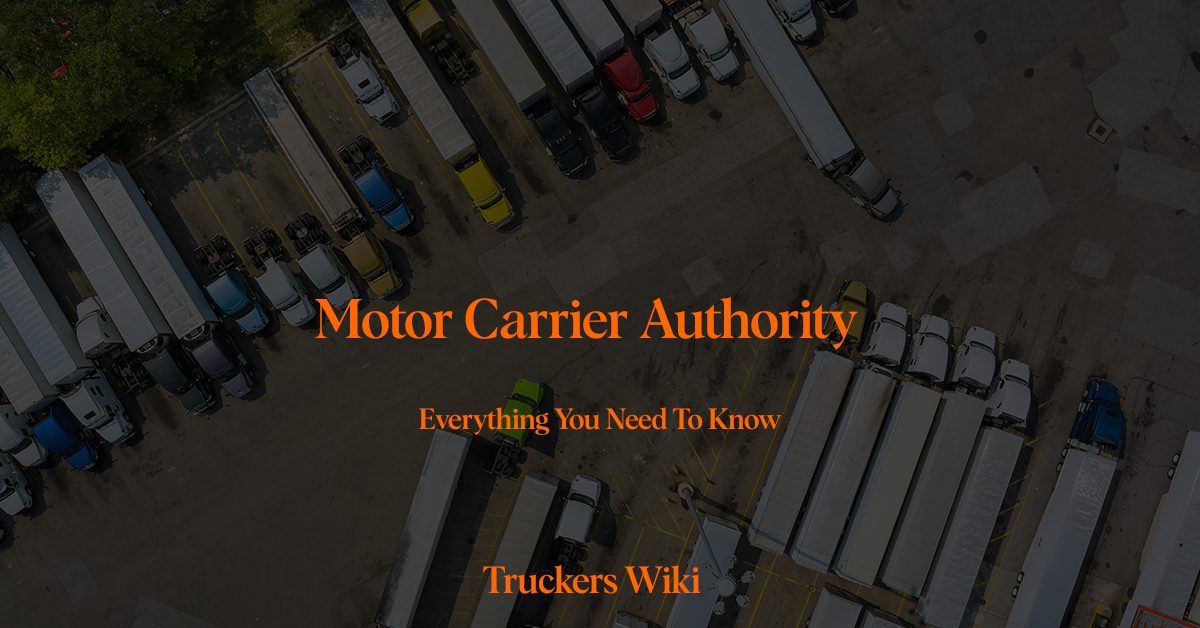 What is Motor Carrier Authority?
Motor Carrier Authority, also known as Operating Authority, is essentially a permit that authorizes freight transportation companies to haul loads across state lines for commercial purposes. The FMCSA issues this authority, and it's essential for companies or independent owner-operators that intend to operate as for-hire carriers.
The MC Authority is associated with an MC number, unique to each carrier or operator, which must be displayed on the sides of the vehicle. This number is used to identify carriers and check their safety information, compliance reviews, crash information, and more.
Types of Motor Carrier Authority
There are different types of Motor Carrier Authority, each catering to specific services and freight types within the trucking industry. The primary types are:
1. Motor Carrier of Property (Except Household Goods): This authority is for carriers hauling commodities for-hire, excluding household goods.
2. Motor Carrier of Household Goods: This authority is designated for carriers transporting household goods for-hire.
3. Broker of Property: This authority applies to those who arrange for the transportation of property (excluding household goods) by motor vehicle.
4. Broker of Household Goods: This authority is for those who arrange the transportation of household goods by motor vehicle.
Why is Motor Carrier Authority Important?
Operating without a valid MC Authority is considered illegal and can result in severe penalties. Moreover, having an MC Authority provides legitimacy to a trucking business, increasing its credibility and potential for growth. It's also a prerequisite for obtaining freight contracts, and many shippers and freight brokers will only work with carriers who hold valid authority.
Obtaining Motor Carrier Authority
Obtaining MC Authority involves several steps, including:
1. Filing for a USDOT Number: The United States Department of Transportation (USDOT) number is a unique identifier for entities engaged in interstate (and in some cases, intrastate) commercial transportation. It's mandatory to obtain a USDOT number before applying for an MC number.
2. Submitting an OP-1 Form: This application form can be filled out and submitted online through the FMCSA's website.
3. Paying the Application Fee: The FMCSA charges a one-time filing fee for the processing of the Operating Authority application.
4. Acquiring Insurance: The FMCSA requires carriers to have a certain level of public liability insurance to be granted authority.
5. Undergoing a Public Comment Period: Once the application has been processed, there is a 10-day public comment period, during which anyone can protest the issuance of authority.
Once these steps have been completed, the FMCSA will issue a granted letter and the MC number will become active.
In conclusion, Motor Carrier Authority is a pivotal element for anyone looking to start or operate a freight transportation business within the United States. By understanding its purpose, importance, and the process to obtain it, you can ensure your trucking operations are compliant, credible, and ready to thrive in the competitive trucking industry.
Listen to The Article Here
Getting your Trucking Authority video By Trucking Made Successful
Was this article helpful?