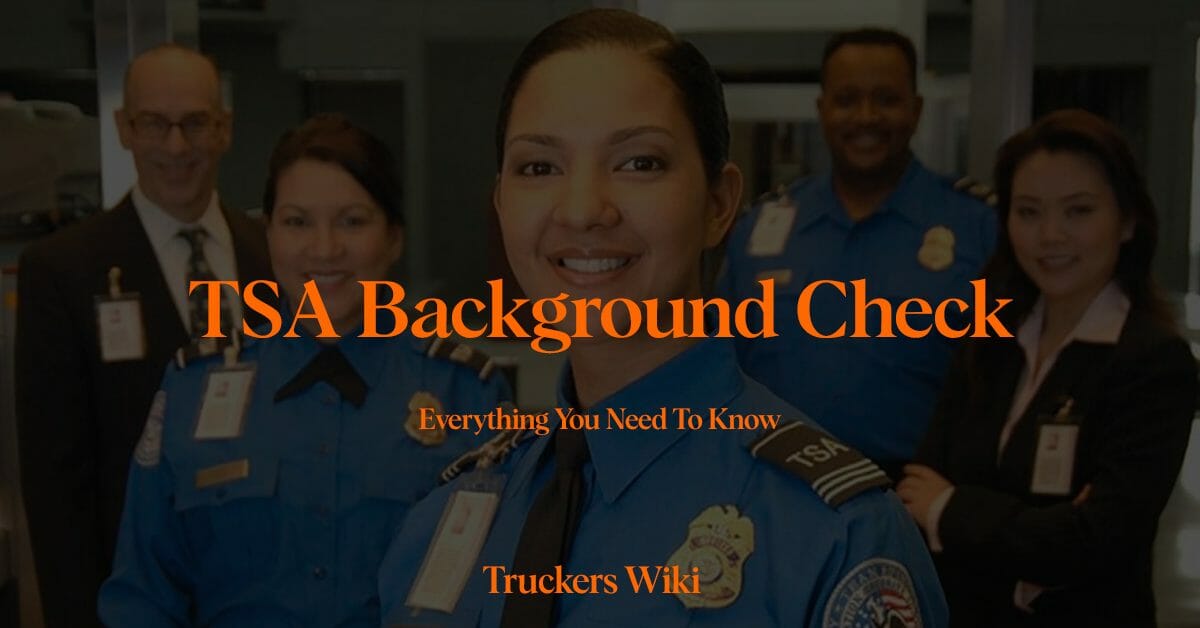 TSA Background Check for Truck Drivers
As a truck driver, especially if you transport hazardous materials, you're likely to encounter the Transportation Security Administration's (TSA) security threat assessment background check. This important step, while often overlooked, is critical to national security and the safe operation of the trucking industry. This article delves into the TSA background check process and its significance to truck drivers.
Learn more about TSA here.
TSA and Hazardous Materials Endorsement (HME)
If you're a truck driver planning to transport hazardous materials (HazMat) requiring placarding, you'll need to obtain a Hazardous Materials Endorsement (HME) for your Commercial Driver's License (CDL). One of the prerequisites for the HME is successfully passing a TSA security threat assessment background check. This check is designed to prevent individuals who may pose a security risk from obtaining authorization to transport hazardous materials.
Learn more about HazMat endorsement here.
Understanding the TSA Security Threat Assessment
The TSA security threat assessment involves a comprehensive background check that includes reviewing the following:
Criminal history: This check aims to identify disqualifying crimes, which include but are not limited to espionage, sedition, treason, terrorism, a crime involving a transportation security incident, improper transportation of a hazardous material, unlawful possession of explosives, murder, and certain firearms offenses.

Immigration status: The TSA verifies that the applicant has lawful status in the United States and is eligible for the HME.

Links to terrorist activities: The TSA checks to see if the applicant is on any government watch lists or has any known affiliations with terrorist activities.

Mental capacity: Some mental health issues can disqualify a driver from receiving an HME.
The Application Process
To initiate the process, you must begin your application online or at an application center, then provide fingerprints, which are used for an FBI criminal history records check. It's essential to provide accurate and honest information during this process, as discrepancies can lead to denial of the HME.
Implications of the Assessment
If the TSA determines that you do not pose a security threat, you'll be eligible to receive your HME and transport hazardous materials. If you are disqualified due to the assessment, you'll receive a letter from the TSA outlining the reasons and, if applicable, information on how to appeal the decision or apply for a waiver.
The Bottom Line
The TSA background check for truck drivers serves a crucial role in maintaining security in the transportation industry. It's a rigorous but necessary process for those wishing to transport hazardous materials. By understanding this process and its importance, truck drivers can be better prepared to navigate it successfully.
Learn more about TWIC card here.
Check out the TSA page for HazMat materials.
Listen to The Article Here
Was this article helpful?