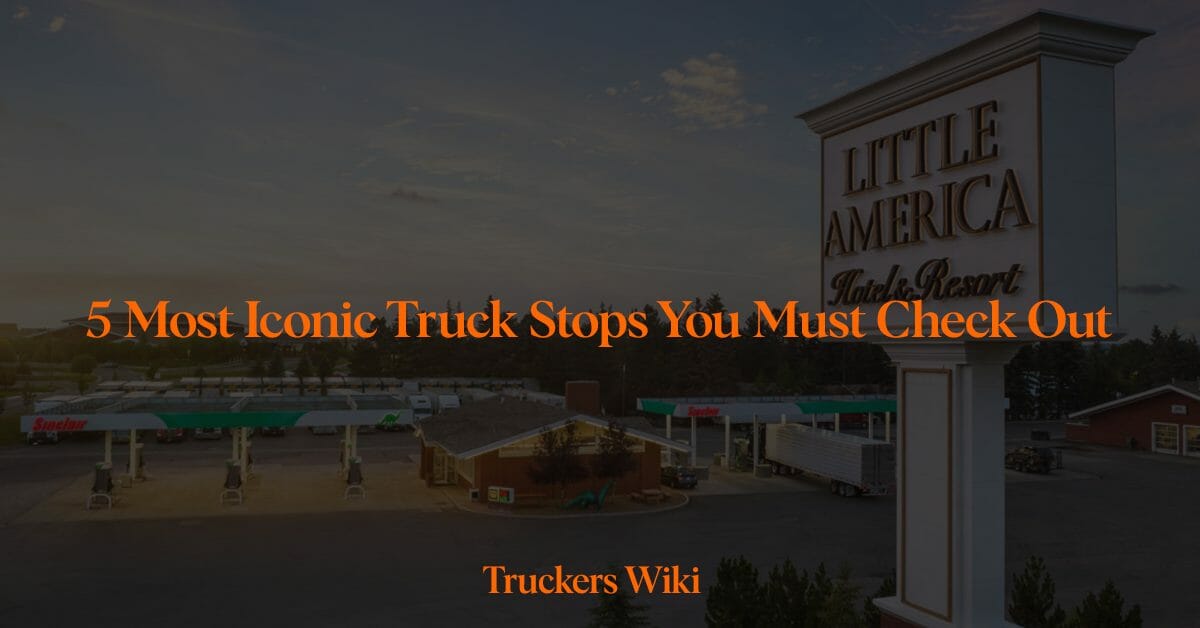 Traveling across the states and vast highways truckers need reliable places to rest, refuel, and recharge. Over the decades, several truck stops have gained fame not just for their primary services but also for their unique offerings and rich histories.
Today we are going on a journey through the 5 most iconic truck stops in the USA that you must check out!
1. Iowa 80 Truck Stop, Walcott, IA
Dubbed the World's Largest Truck Stop, Iowa 80 is a must-visit.
Established in 1964, this colossal facility offers amenities like stores, restaurants, part shops, barbershop, a dentist and even a truck museum! Ensuring truckers are well-cared for and entertained during their breaks. Below is a 24 minute long video of Iowa 80 Truck stop, by Maverick Hayes.
Location: 755 W Iowa 80 Rd, Walcott, IA 52773
Links: Website – Truck Parts and Accessories Super Store –  Restaurant Page
2. Pedro's Truck Stop (AKA PORKY'S) – South of the Border – Hamer, SC
With its vibrant history and unmistakable roadside advertisements, South of the Border offers a mix of kitsch and essential services. You can find everything from basics such as showers, dinner, steak house to Mexican store that offers lots of hand crafted goods, fireworks and even an arcade spot! 
Known for its iconic Pedro character and Mexico vibes, it's a spot that every trucker remembers.
Click here for a Virtual Tour of South of the Border Truck Stop.
Walk around video by ActionKid is below!
Location: 3346 US-301 N, Hamer, SC 29547
Links: Website – Facilities – Restaurant Page
3. Kenly 95 Petro Truck Stop, Kenly, NC
This truck stop covers all the basic amenities, boasts a variety of dining options such as Iron Skillet, Wendy's, Subway and few other options. Accessory shop, a chrome shop for those looking to customize their rigs, and numerous other amenities including a movie theater, ensuring truckers have entertainment options while on a break.
Video walk around is below, by Retro Rest Stop.
Location: 923 Johnston Pkwy, Kenly, NC 27542
Links: Website
4. Jubitz Truck Stop, Portland, OR
Some call it the Taj Mahal of truck stops, Jubitz provides a host of amenities. From its cinema and live music venue to its dog wash facility, it's a haven for truckers looking for entertainment on the road. Below is a video of Jubitz truck stop by Sasnak.
Location: 10210 N Vancouver Way, Portland, OR 97217
Links: Website
5. Little America, Little America, WY
Nestled amidst Wyoming's vast landscapes, Little America offers truckers an oasis of comfort. Renowned for its affordable luxury, the truck stop boasts a hotel with fine dining, ensuring truckers get the rest they need in style.
Location: Little America, WY 82929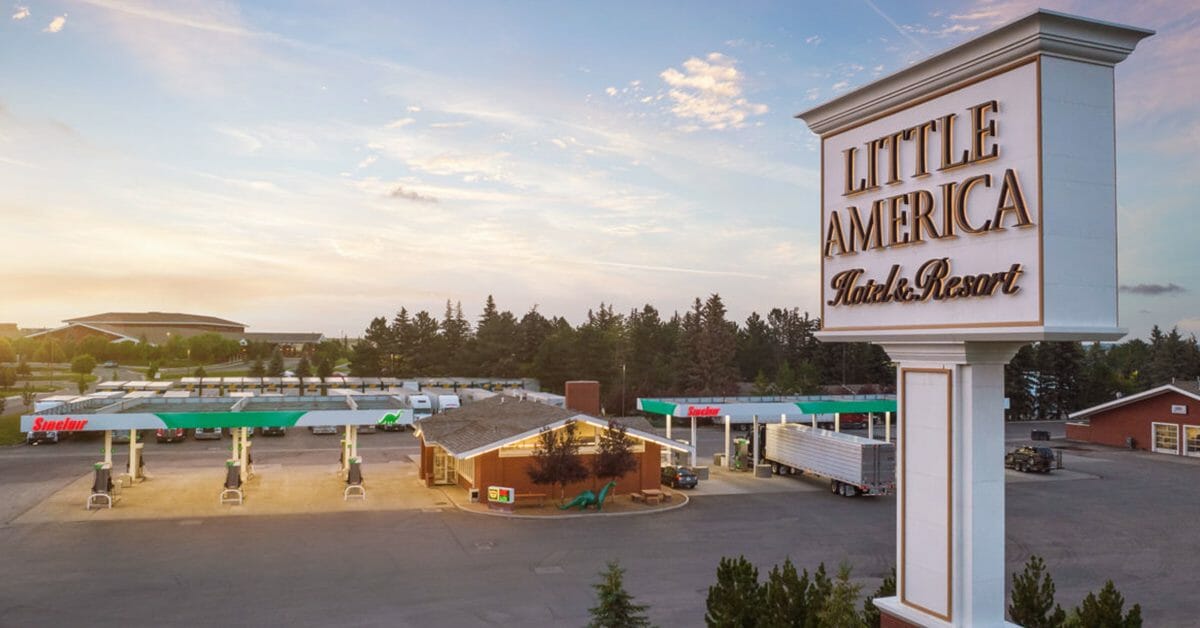 Honorable Mention: Mach 1, Frankfort, IL
Although it doesn't have a status of an iconic truck stop, Mach 1 in Frankfort is voted as one of the best spots for truckers to get their rest.
Situated in the heart of the Midwest, Mach 1 in Frankfort stands out for its top-tier services and a commitment to offering truckers everything they need for a smooth journey. From modern fueling facilities to a well-stocked convenience store, it's a must-visit for those passing through Illinois.
Location: 2420 Ken Gray Blvd, West Frankfort, IL 62896
Links: Website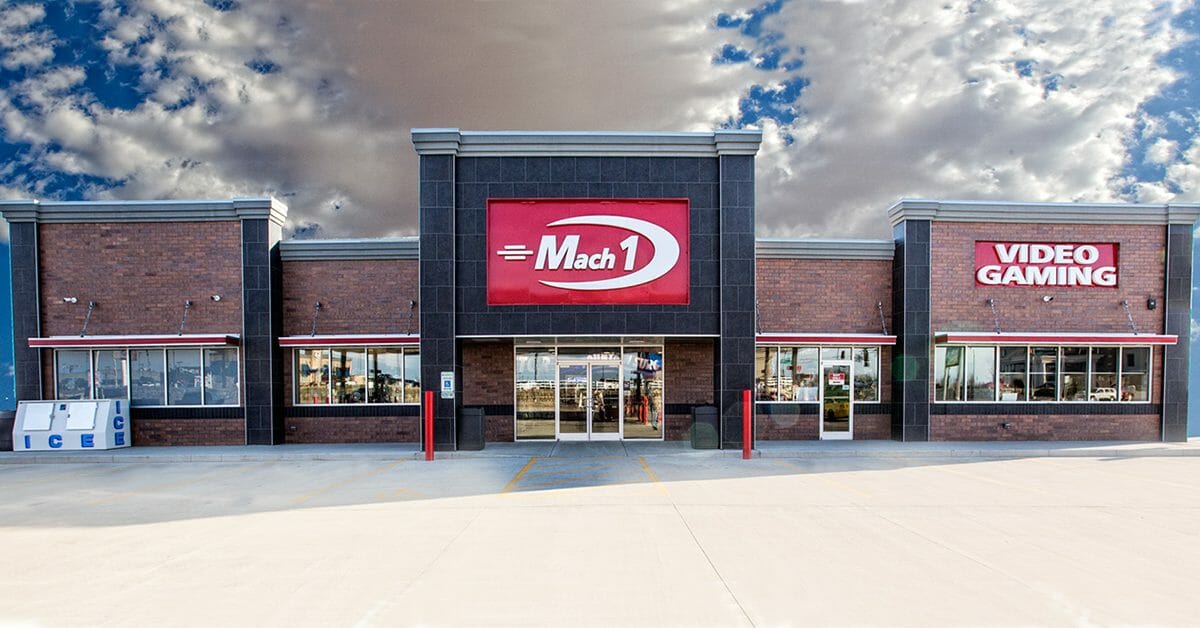 Was this article helpful?