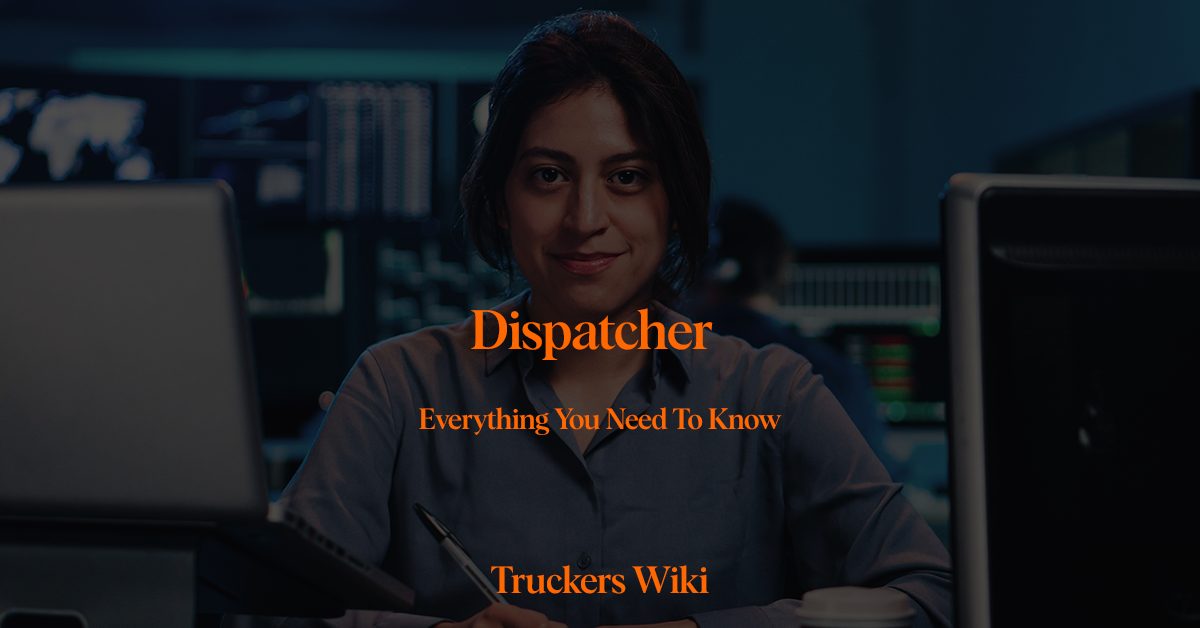 What is a Dispatcher in Trucking (Who is a Freight Dispatcher)
Dispatcher manage truck drivers, loads, schedules, optimize routes, and serve as the primary communication hub between the sender, broker and receiver. While also handling any on-road challenges or changes ensuring that shipments reach their destinations on schedule.
In the trucking industry, dispatchers play a key role in managing and coordinating freight transportation.
Role of the Dispatcher in Trucking
Dispatchers' primary responsibilities revolve around planning, organizing, and coordinating freight transportation. They work with various stakeholders including drivers, shippers, receivers, and brokers to ensure seamless operations.
Dispatchers often start their career in Track and Trace.
Coordinating Freight Transport
One of the main tasks of a dispatcher is to find loads for their drivers and coordinate the pickup and delivery of cargo. This involves scheduling, routing, and tracking trucks, as well as managing any issues that may arise during transit.
Communicating with Drivers
Dispatchers maintain regular communication with drivers to provide them with necessary information such as pickup and delivery times, addresses, and special handling instructions. They also receive updates from drivers about their status, delays, or issues, and relay necessary information to relevant parties.
Troubleshooting
Dispatchers are problem solvers, handling unexpected situations such as breakdowns, traffic issues, or delays at pickup or delivery points. They need to quickly adapt and make decisions that ensure the timely and safe delivery of cargo.
Record Keeping
Keeping accurate records is an essential part of a dispatcher's job. They record information about loads, routes, fuel consumption, and driver hours to ensure regulatory compliance and efficient operations.
Skills and Qualifications
Dispatchers should have excellent communication and problem-solving skills, as well as the ability to multitask and make quick decisions. Knowledge of transportation regulations and a background in logistics or transportation can be advantageous.
Impact on the Trucking Industry
Dispatchers significantly contribute to the efficiency and effectiveness of freight transportation. Their role ensures that goods are transported as planned, helping to maintain the flow of the supply chain and contributing to customer satisfaction.
If you want to learn how to become a truck dispatcher click here.
Upper Route planner has a good article about dispatcher salaries, if you are interested in this topic click here.
Listen to The Article Here
Was this article helpful?