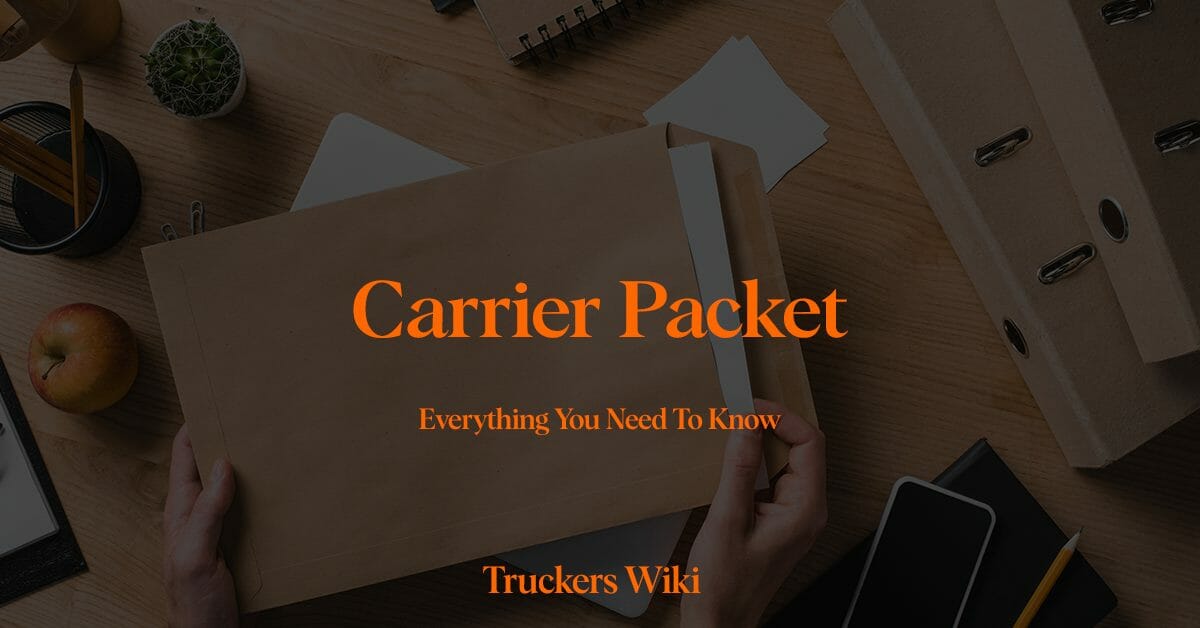 What is a Carrier Packet?
A Carrier Packet is a comprehensive set of documents provided by a shipper or freight broker to a carrier before they undertake a freight hauling job. This packet lays the groundwork for the relationship between the shipper/broker and the carrier, outlining the terms and conditions, expectations, and operational requirements of the haul.
Packets come as a PDF or a clickable link. Occasionally, you might run into the printout and fax back packets, although these have become rare.
Components of a Carrier Packet
Though the contents of a Carrier Packet can vary depending on the specific requirements of the shipper or broker, they usually contain:
Operating Authority Proof 
A document that verifies the carrier's operating authority, often showing the MC (Motor Carrier) number issued by the FMCSA. It confirms the carrier's legal eligibility to transport goods, showing they have met all federal and state requirements to operate across the states.
Broker-Carrier Agreement 
This formal contract outlines the terms and conditions of the working relationship between the broker and the carrier. It covers aspects such as payment terms, responsibilities, liabilities, insurance requirements, and confidentiality clauses.
Insurance Certificate
This document proves the carrier's insurance coverage. It usually includes details like the policy number, coverage amounts, types of coverage, and the policy's validity period.
W-9 Form
This form is used by the IRS in the United States to request a taxpayer identification number (TIN). It is required for tax filing purposes.
Learn more about W-9 from IRS here.
Safety Rating
This is a document that demonstrates the carrier's safety record, usually provided via a link to the FMCSA's (Federal Motor Carrier Safety Administration) website where the rating can be verified.
Check out FMCSA Company Safety Records.
Other Company Information
This might include details about the contact information, a list of services, equipment types, and possibly some references.
Why is a Carrier Packet Important?
A Carrier Packet is critical for several reasons:
Ensures Legal Compliance: The packet helps to ensure that the carrier complies with all regulatory requirements and possesses the necessary permits and insurance coverage.

Sets Expectations: It outlines the responsibilities of all parties involved, setting clear expectations and reducing the likelihood of disputes.

Risk Management: By stipulating insurance requirements and operational standards, the Carrier Packet helps manage potential risks.

Facilitates Payment: The packet includes crucial tax and payment information, ensuring the carrier is paid correctly and on time.
The Bottom Line
Remember, each carrier packet might differ slightly based on the specific requirements of the shipper or broker, as well as the services and capabilities of the carrier.
Listen to The Article Here
Was this article helpful?