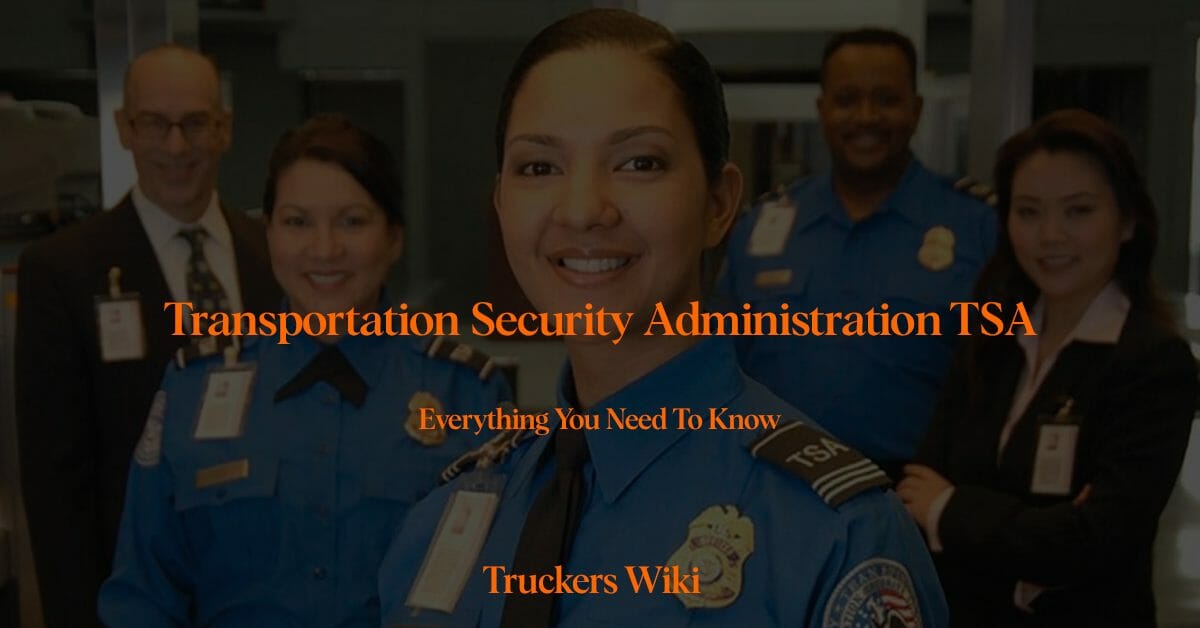 What is Transportation Security Administration – TSA
The Transportation Security Administration (TSA) is an agency of the U.S. Department of Homeland Security that plays a critical role in the country's transportation network's safety and security. While the TSA is commonly associated with airport security, its mandate spans all modes of transportation, including trucking. This article provides an overview of the TSA, focusing on aspects relevant to the trucking industry.
About the Transportation Security Administration
Created in response to the tragic events of September 11, 2001, the TSA was initially part of the Department of Transportation before transitioning to the Department of Homeland Security in 2003. Its mission is to protect the nation's transportation systems to ensure freedom of movement for people and commerce. While its most visible function is airport security, the TSA's responsibilities also extend to securing highways, railroads, ports, and transit systems.
TSA and the Trucking Industry
In the trucking industry, the TSA primarily focuses on ensuring the secure transport of hazardous materials. To this end, it works in tandem with other agencies like the Federal Motor Carrier Safety Administration (FMCSA) to develop and enforce regulations.
Learn more about FMCSA here.
One notable area of TSA involvement in trucking is the Hazardous Materials Endorsement (HME) for Commercial Driver's Licenses (CDL). Drivers wishing to transport hazardous materials in commerce need this endorsement, and obtaining it requires a TSA security threat assessment background check to ensure the driver does not pose a security risk.
TSA's Security Threat Assessment
The TSA's security threat assessment involves a thorough background check that includes reviewing criminal history, immigration status, and potential connections to terrorist activities. The aim is to prevent individuals who may pose a risk to national security from obtaining the authorization to transport hazardous materials.
TSA's Role in Protecting Freight
Beyond individual driver assessments, the TSA plays a broader role in freight protection. It provides guidelines and resources on cargo security and encourages voluntary participation in several security programs. One such program is the Corporate Security Review Program, which helps carriers assess their security vulnerabilities and develop robust security programs.
In Conclusion
The Transportation Security Administration, though often associated primarily with air travel, plays a crucial role in ensuring the security of all transportation modes within the United States, including the trucking industry. For truck drivers, especially those transporting hazardous materials, understanding TSA's regulations, requirements, and resources is an essential part of ensuring both their security and the security of the nation's transportation infrastructure.
Visit TSA website here.
TSA TWIC page.
Learn more about TWIC card here.
Listen to The Article Here
Was this article helpful?