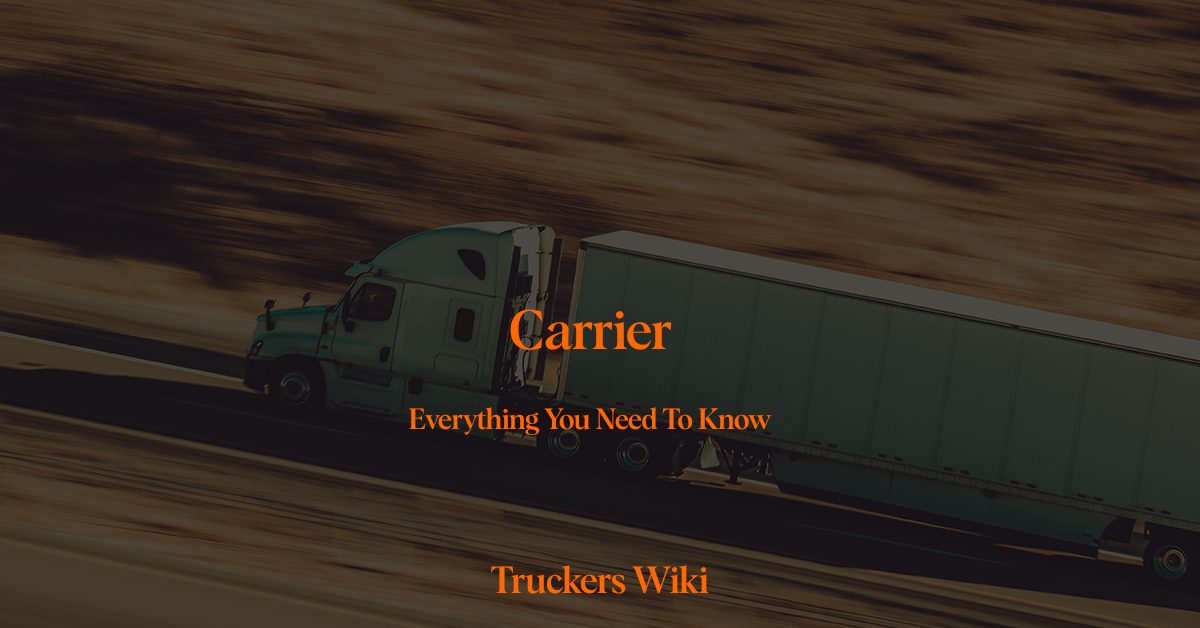 Who is the Carrier in Trucking?
In the trucking industry, a carrier refers to an individual, company, or organization responsible for the transportation of goods from one location to another. This transportation typically occurs via commercial motor vehicles (CMVs) such as trucks and trailers. Carriers play an essential role in the supply chain, ensuring the safe and timely delivery of goods.
Role of the Carrier
The primary role of a carrier is to transport goods from the shipper to the receiver. Carriers offer their services under specific terms and conditions, often laid out in a contract or a freight agreement.
Operations
Carriers manage fleets of vehicles and drivers to handle the transport of goods. This involves coordinating logistics, scheduling pickups and deliveries, planning routes, maintaining vehicles, and ensuring driver safety. They are also responsible for loading and unloading goods, though specific arrangements can vary based on the terms agreed upon with the shipper.
Documentation
Carriers are responsible for maintaining appropriate documentation throughout the shipping process. This includes the Bill of Lading (BOL), which serves as a receipt for goods and a contract for transportation, as well as records related to vehicle maintenance, driver hours of service, and more.
Regulatory Compliance
Carriers must comply with various regulations set by the Department of Transportation (DOT) and the Federal Motor Carrier Safety Administration (FMCSA). These include regulations on driver qualifications, vehicle safety standards, hours of service, and more.
Insurance
Carriers are required to maintain appropriate levels of insurance to cover potential damage to goods, liabilities, and accidents during transportation. The minimum required levels of insurance are set by regulatory agencies, but additional coverage may be necessary depending on the nature and value of the goods being transported.
Impact on the Supply Chain
Carriers are a critical link in the supply chain, directly impacting the efficiency and reliability of goods transportation. Their ability to deliver goods safely, on time, and in good condition can greatly influence a business's operations and customer satisfaction.
Listen to The Article Here
Was this article helpful?