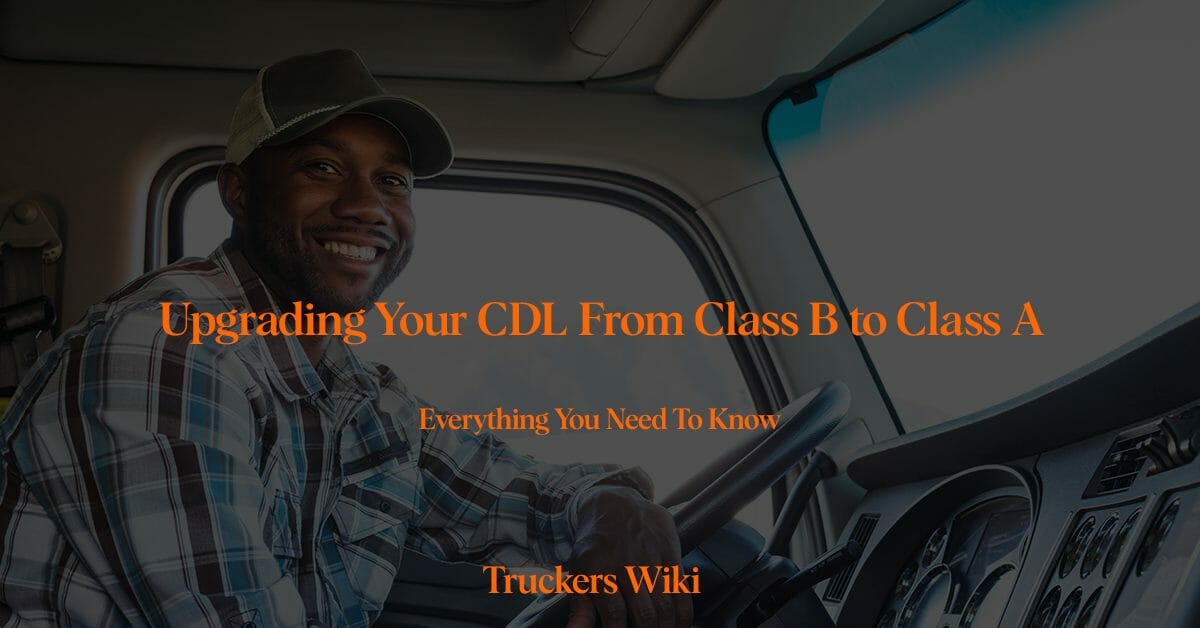 Upgrading CDL Class B to CDL Class A
In this article we will walk you through step by step process of upgrading your CDL from Class B to CDL Class A. Before you begin the upgrade process, it's essential to understand what you're working towards. Class A CDL allows you to operate any combination of vehicles with a Gross Vehicle Weight Rating (GVWR) of 26,001 pounds or more, provided the GVWR of the vehicle(s) being towed is over 10,000 pounds. This is a broader scope than a Class B CDL, which generally covers straight trucks, buses, garbage trucks, and similar vehicles.
Step 1: Meet the Basic Requirements
Before you can upgrade your license, you must meet some basic requirements:
You must already hold a Class B CDL.
You must be at least 21 years old if you want to drive across state lines or transport hazardous materials. For intrastate (within one state) driving, the minimum age may vary but is generally 18 or above.
You must have a clean driving record.
Step 2: Prepare for the Written Test
Just like when you first got your CDL, upgrading to a Class A CDL involves taking a written knowledge test. This exam covers information specific to Class A vehicles and their operation. Study materials are available through your local DMV or commercial driving school, and online resources may also be helpful.
Step 3: Schedule and Pass Your Written Test
Once you feel prepared, schedule your written test with your local DMV. You will need to bring your current Class B CDL, proof of residence, and may need to pay a testing fee. Once you pass the written test, you will receive a Class A CDL permit.
Step 4: Gain Practical Experience
With your Class A CDL permit, you can practice driving Class A vehicles, but only under the supervision of someone who already holds a Class A CDL. This is your chance to gain hands-on experience with the larger vehicles and more complex driving scenarios associated with Class A operations.
Step 5: Schedule and Pass Your Skills Test
After you've gained enough experience, you can schedule your skills test, which is a three-part exam including a pre-trip inspection, a basic controls test, and a road test. You will need to bring a Class A vehicle for this test. This is the moment you upgrade CDL class B. Upon passing the skills test, you will be eligible to receive your Class A CDL.
Conclusion
Upgrading from a Class B to a Class A CDL involves a thorough process of studying, practicing, and testing. However, the effort can lead to expanded job opportunities and potentially higher income within the trucking industry.
Listen to The Article Here
Was this article helpful?