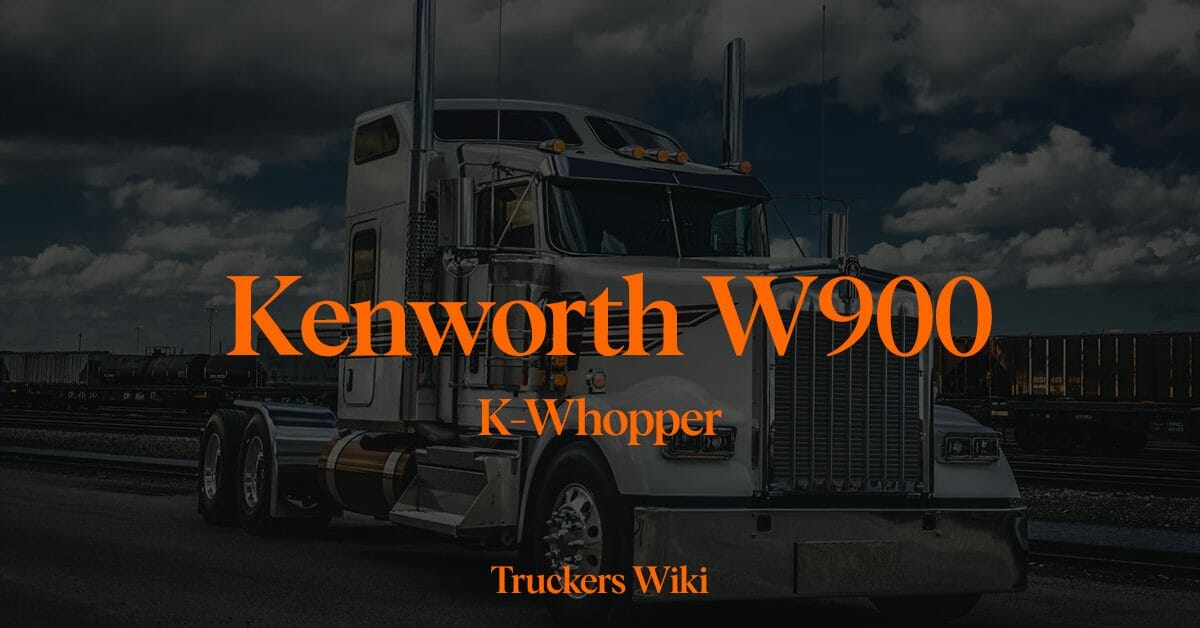 The Kenworth W900 is a model with a classic, time-honored design. Known for its long-nose style and impressive durability, the W900 has been in production since 1961 and remains a beloved choice among many drivers.
Design and Aesthetics
The W900 is known for its distinctive, classic look. With its long-nose style, the W900 is a staple of American trucking, and often what people picture when they think of a "big rig".
Learn more about Kenworth here.
Engine
The W900 is powered by a range of engines depending on the specific model and configuration. The engines usually offered are Cummins or PACCAR, with horsepower ratings that can exceed 500 HP in some configurations.
Interior and Comfort 
Kenworth prides itself on driver comfort. The W900 offers a spacious cab with modern ergonomic design, a state-of-the-art sound system, high-quality seatings, and other features that enhance driver comfort during long hauls.
Versatility
The W900 is used in a variety of applications including long-haul trucking, logging, and heavy haul. Different configurations can be chosen to best suit the job requirement.
Durability
The W900 is built with a strong and durable chassis. It's designed to handle demanding jobs and tough conditions, making it a reliable choice for long-haul truckers and those in more rigorous industries such as logging or mining.
The W900 continues to be a popular choice due to its blend of classic style, modern comfort, and reliable performance.
Visit W900 Official web page.
Listen to The Article Here
1980 Kenworth W900 Video by TruckTube
Was this article helpful?