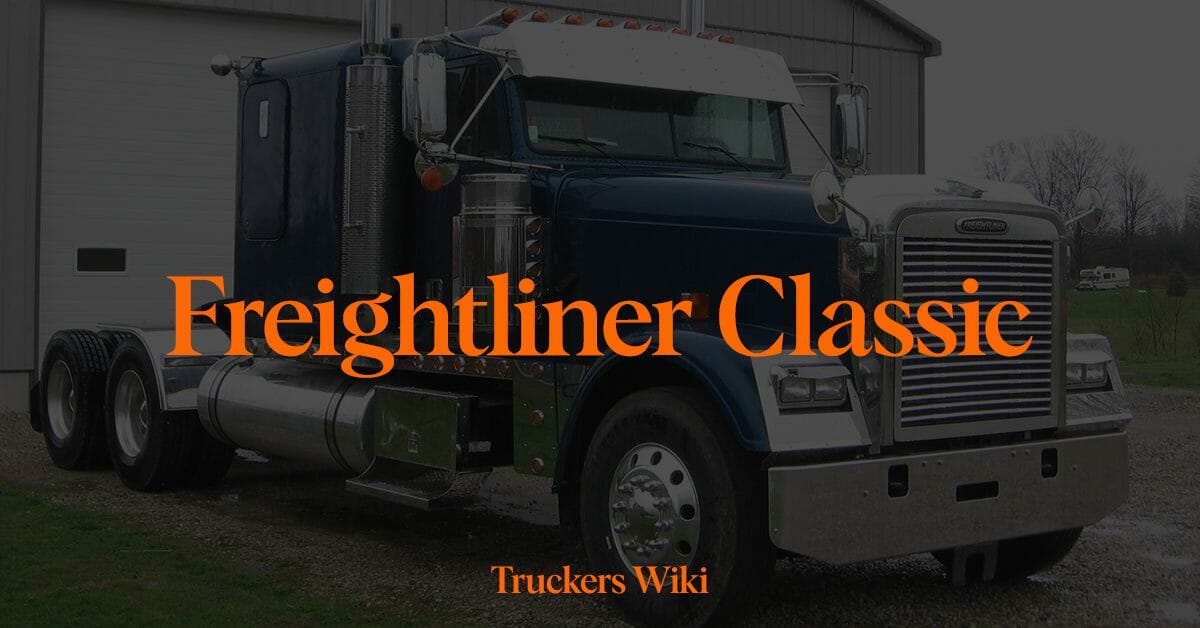 As its name suggests, Freightliner Classic truck is recognized for its classic design. It's an enduring favorite among truckers, boasting excellent fuel efficiency, reliability, and a spacious, comfortable cab.
Design and Aesthetics
The Freightliner Classic is well-known for its conventional, long-nose design. This traditional design, reminiscent of the classic American big rig, has made it a favorite among many truckers who appreciate its timeless aesthetic.
Engine and Performance 
The Classic is typically powered by a range of powerful engines from manufacturers such as Detroit Diesel and Cummins, depending on the specific configuration. These engines are renowned for their durability, reliability, and fuel efficiency.
Interior and Comfort
The Classic provides a spacious interior designed for the comfort of drivers on long hauls. The truck's sleeper cab is equipped with ample storage space and modern conveniences, including air ride seats, advanced sound systems, and air conditioning.
Versatility
The Freightliner Classic is designed to handle a wide range of haulage tasks. Its applications range from long-haul transport to heavy-duty jobs such as logging and construction.
Safety and Technology
As with all Freightliner trucks, safety is a key consideration in the design of the Classic. The truck is fitted with advanced safety features and technologies to assist drivers and ensure safe operation.
Learn more about Freightliner trucks at the official website.
Listen to The Article Here
80' Freightliner Classic Conventional Video by Hunzolee
Was this article helpful?