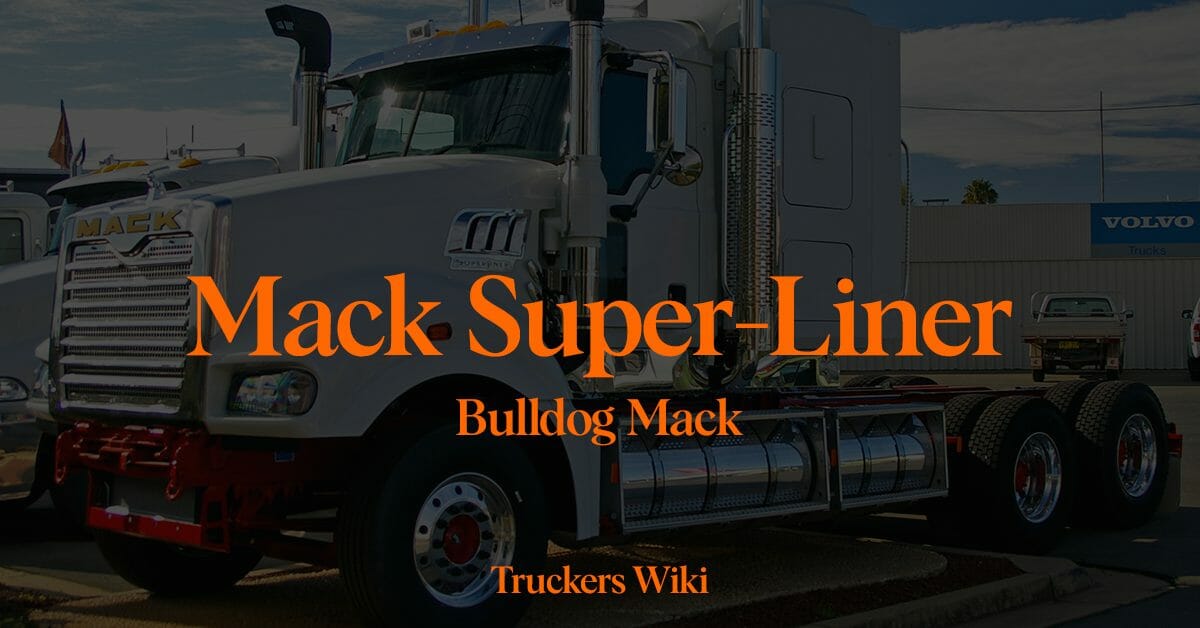 The Mack Super-Liner is a tough, reliable workhorse famous for its use in heavy-haul applications. It features a distinctive design with its upright front fascia and Mack's iconic bulldog emblem.
Design and Aesthetics
The Super-Liner features a bold, commanding design, reflecting its capabilities as a heavy-duty truck. The design features a tall, vertical front end, and a large, square grille which adds to its imposing appearance.
Engine and Performance
At the heart of the Super-Liner is Mack's proprietary MP10 engine. This engine is the most powerful in Mack's lineup, offering up to 685 horsepower and 2,300 lb-ft of torque. This makes the Super-Liner particularly well suited to heavy haul tasks, including road train operations.
Interior and Comfort 
Despite its rugged exterior and powerful performance, the Mack Super-Liner doesn't compromise on comfort. The cab is designed to provide drivers with a comfortable and ergonomic working environment. This includes a well-laid-out dashboard, adjustable steering column, premium seating, and a sleeper cab with modern amenities for long haul journeys.
Versatility
The Mack Super-Liner is used in a wide range of heavy-duty applications. Its power and durability make it ideal for tasks such as logging, mining, construction, and long-haul transport.
Safety and Technology
The Super-Liner is equipped with a range of safety features including Bendix Wingman Fusion which combines adaptive cruise control, collision mitigation, and lane departure warning. Mack's mDRIVE automated manual transmission also reduces driver fatigue, increasing overall safety.
Listen to The Article Here
Was this article helpful?