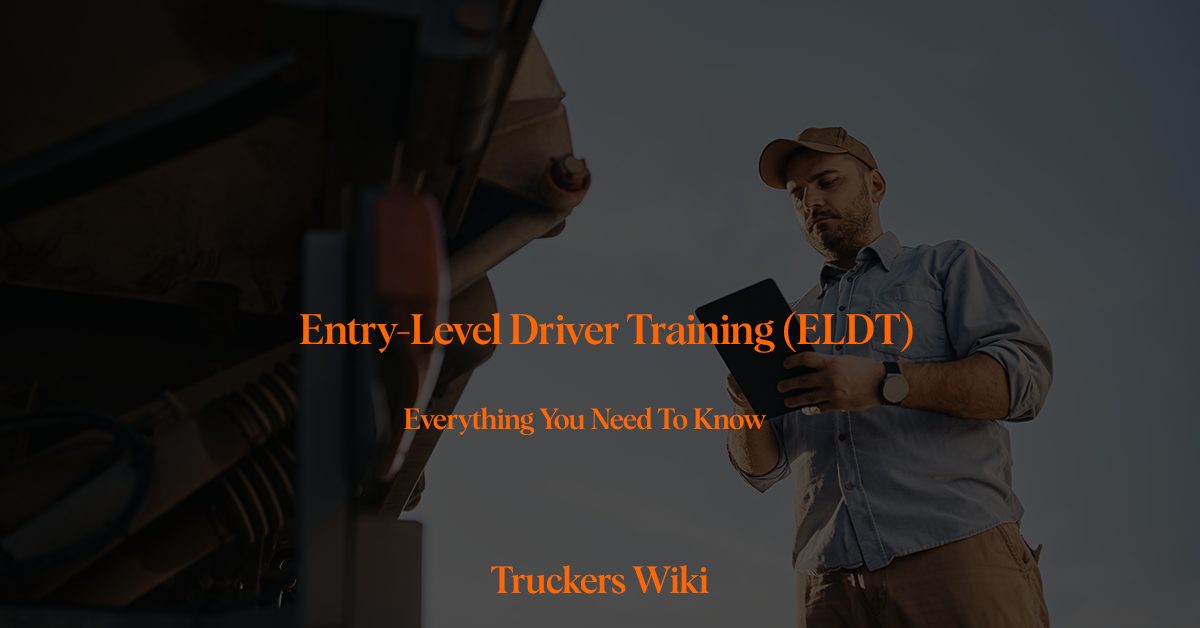 What is the Entry-Level Driver Training ELDT?
Entry-Level Driver Training (ELDT) is a requirement established by the Federal Motor Carrier Safety Administration (FMCSA) for those seeking to obtain a commercial driver's license (CDL) or certain endorsements. The ELDT rule is designed to enhance the safety of commercial motor vehicle (CMV) operations on our nation's highways.
The Need for ELDT
ELDT is designed to ensure that entry-level drivers have the necessary skills to safely operate commercial vehicles on public roads. This requirement stems from the recognition that driving a CMV requires specialized knowledge and skills that go beyond those needed to operate a non-commercial vehicle.
ELDT Requirements
The ELDT rule outlines the minimum training requirements for entry-level drivers. This includes theory (knowledge) instruction and behind-the-wheel (BTW) training on a driving range and on public roads.
The ELDT rule applies to those applying for:
Class A and Class B CDL for the first time;
An upgrade of their CDL (e.g., a Class B CDL holder seeking a Class A CDL);
A hazardous materials (H), passenger (P), or school bus (S) endorsement for the first time.
Training Providers
ELDT must be provided by a training provider listed on FMCSA's Training Provider Registry (TPR). These training providers must cover the FMCSA's standardized curriculum, have qualified instructors, possess the necessary training vehicles, and meet recordkeeping requirements.
Theory and Behind-The-Wheel Training
Theory Training: This training covers topics like basic vehicle controls, shifting, backing, and docking, recognizing and avoiding hazards, emergency maneuvers, and more.
Behind-The-Wheel Training: BTW training is divided into two components: on a driving range and on a public road. Training on a range allows drivers to practice basic vehicle control and maneuvers, while public road training provides experience in traffic, along with various road and weather conditions.
Impact on CDL Testing
Completion of ELDT does not automatically qualify an individual for a CDL. After training, candidates must still pass the state-administered CDL skills test. Training providers must confirm that an individual has completed the required training before taking the CDL skills test or before upgrading their license or obtaining an endorsement.
The Entry-Level Driver Training rule represents a significant step towards ensuring the safety of CMV operators and the general public. By requiring that new drivers receive full on instruction in a broad range of relevant topics, the FMCSA aims to increase the competency and safety of new entrants into the trucking industry.
FMCSA on CDL article.
You can listen to the article here
Was this article helpful?