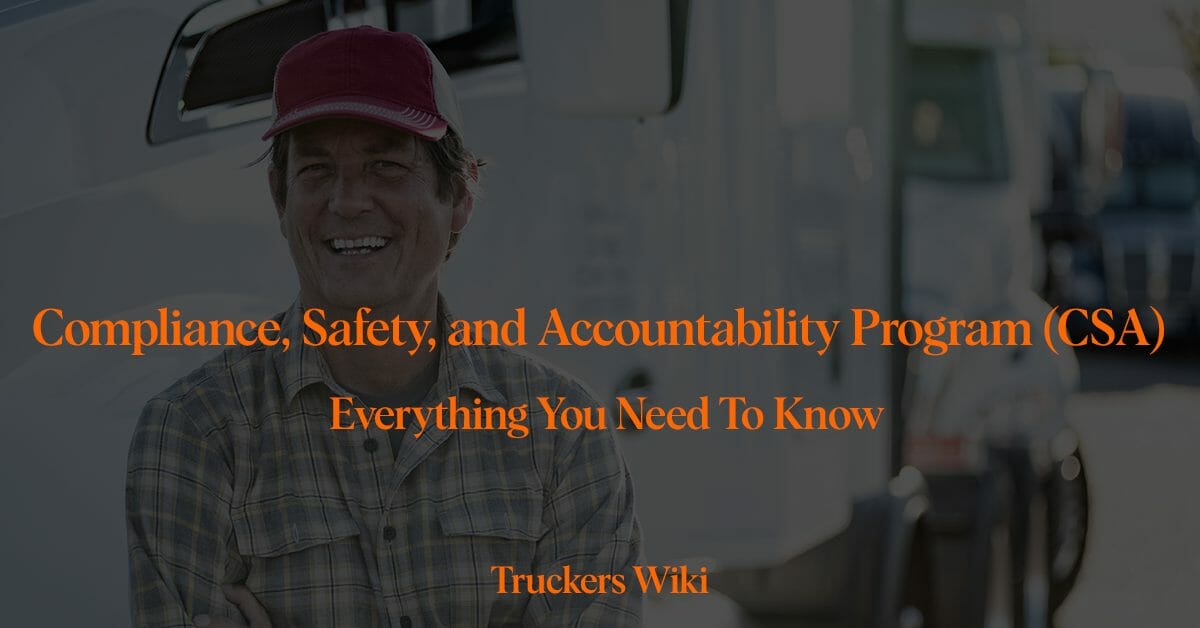 What is CSA in Trucking
Compliance, Safety, and Accountability (CSA) is a Federal Motor Carrier Safety Administration (FMCSA) initiative aimed at improving the safety of commercial motor vehicles (CMVs) on the nation's highways. Introduced in December 2010, the CSA program seeks to achieve its safety mandate by focusing on motor carrier safety management and enforcement.
You can listen to this article at the bottom of the page.
Purpose and Goals
The primary purpose of CSA is to reduce the number of large truck and bus crashes, injuries, and fatalities. The program achieves this by identifying high-risk motor carriers that require interventions. CSA uses a scoring system based on data from roadside inspections, crash reports, investigation results, and registration details to rank carriers based on their safety performance.
Safety Measurement System (SMS)
The core component of the CSA program is the Safety Measurement System (SMS), which collects data from multiple sources and organizes them into seven Behavior Analysis and Safety Improvement Categories (BASICs):
Unsafe Driving
Driver Fitness
Controlled Substances/Alcohol
Vehicle Maintenance
Hazardous Materials Compliance
Crash Indicator
Motor carriers are assigned a percentile rank for each BASIC. A lower percentile indicates better safety compliance. Scores are updated monthly and made publicly available, except for the Crash Indicator and Hazardous Materials Compliance scores, which are only available to law enforcement and the carriers themselves.
Learn more about SMS here.
Interventions
Based on the SMS scores, FMCSA may intervene with carriers exhibiting safety problems. Interventions range from warning letters for carriers with low-level safety issues to onsite comprehensive investigations for carriers with serious safety concerns. Other interventions can include targeted roadside inspections, cooperative safety plans, and notices of violation or penalty.
DataQs System
To ensure data accuracy, FMCSA provides a system for drivers and carriers to challenge potential inaccuracies in the data used by SMS, known as DataQs. Stakeholders can submit a Request for Data Review (RDR) if they believe there's an error in the data.
Impact on Trucking Industry
The CSA program has had a profound impact on the trucking industry, with safety scores influencing various aspects of business operations. Poor CSA scores can affect a carrier's insurance premiums, its ability to attract customers, and even result in a Federal Out-of-Service Order if the carrier doesn't address safety issues.
Criticism and Controversy
While the CSA program has been lauded for its focus on safety, it has also faced criticism. Critics argue that the SMS scoring methodology is flawed and that some BASICs are not robust predictors of future crash risk. The FMCSA has acknowledged these concerns and continues to refine the program.
Listen to the article here
Was this article helpful?