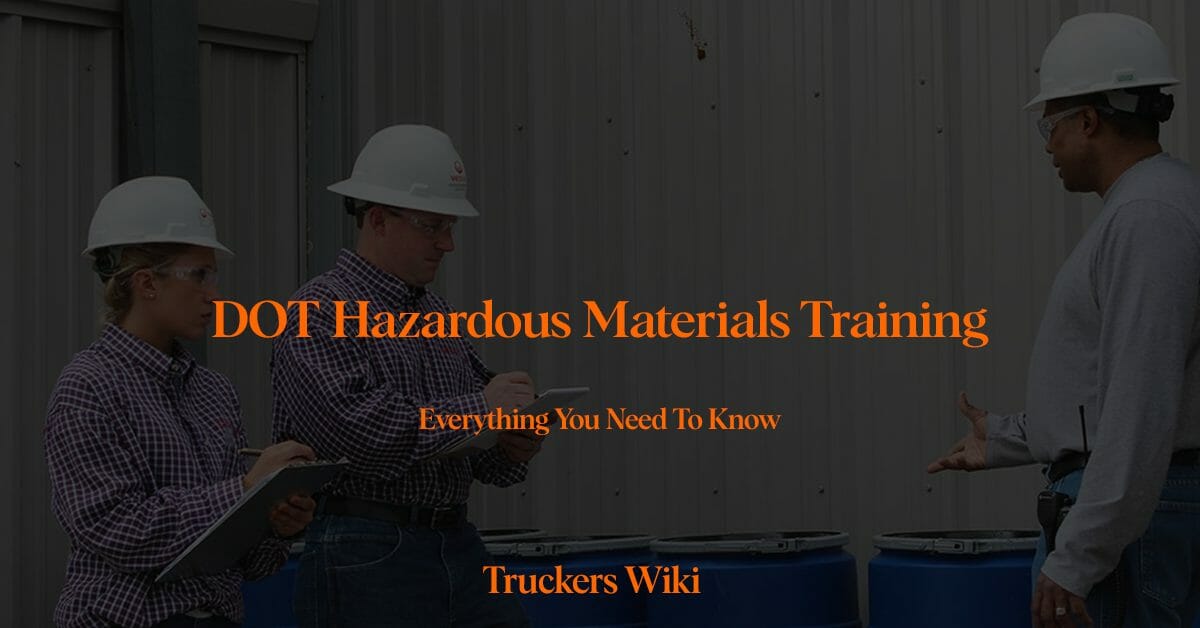 What is DOT Hazardous Materials Training
DOT Hazmat Training refers to a structured educational program mandated by the U.S. DOT to ensure safe and compliant transportation of hazardous materials (hazmat) within the United States.
DOT Hazardous Materials Training is required every 3 years.
Purpose and Significance
The primary objectives of DOT Hazmat Training include:
Safety Assurance
Ensuring that hazardous materials are transported safely, reducing potential risks to the environment and public health.
Regulatory Adherence
Facilitating compliance with federal regulations governing the transportation of hazardous materials.
Emergency Preparedness
Equipping professionals with the skills and knowledge required for effective emergency response in the event of hazmat incidents.
Core Components
General Awareness or Familiarization
An introduction to the regulations and general requirements, providing an overall understanding of the hazardous materials transportation process.
Function-Specific Training
Focused on the specific functions or tasks an individual performs, such as packaging, labeling, or filling.
Safety Training
Covers risk assessment, emergency response information, methods to protect oneself from hazards, and procedures to eliminate or reduce close-contact risks.
Security Awareness
Introduces potential security threats related to hazardous material transportation and provides strategies for enhancing security.
In-Depth Security Training (if applicable)
For hazmat employees of companies required to have a security plan, this component delves deeper into security risks and prevention measures tailored to the company's operations.
Training Requirements
The U.S. Department of Transportation mandates that all employees involved in the transportation of hazardous materials undergo training, including those who classify, package, mark, label, or document hazmat shipments.
DOT Hazmat Recurrent training is required every three years, ensuring professionals remain updated on regulations and best practices.
Certification and Compliance
Upon successful completion of DOT Hazmat Training, participants typically receive a certification, which employers must retain as proof of compliant training. Regular audits and checks by the DOT ensure companies adhere to these training requirements.
Learn about CDL H Endorsement here [for truck drivers]
Hazardous materials, when transported, can pose significant risks to public safety, the environment, and property. Recognizing the potential hazards, the U.S. Department of Transportation established regulations and training requirements to minimize these risks and promote safe transportation practices.
Learn about Hazmat Documents here.
External Links
FMCSA article on DOT HMT – click here.
FMCSA Brochure on DOT HMT – click here.
Listen to The Article Here
Was this article helpful?