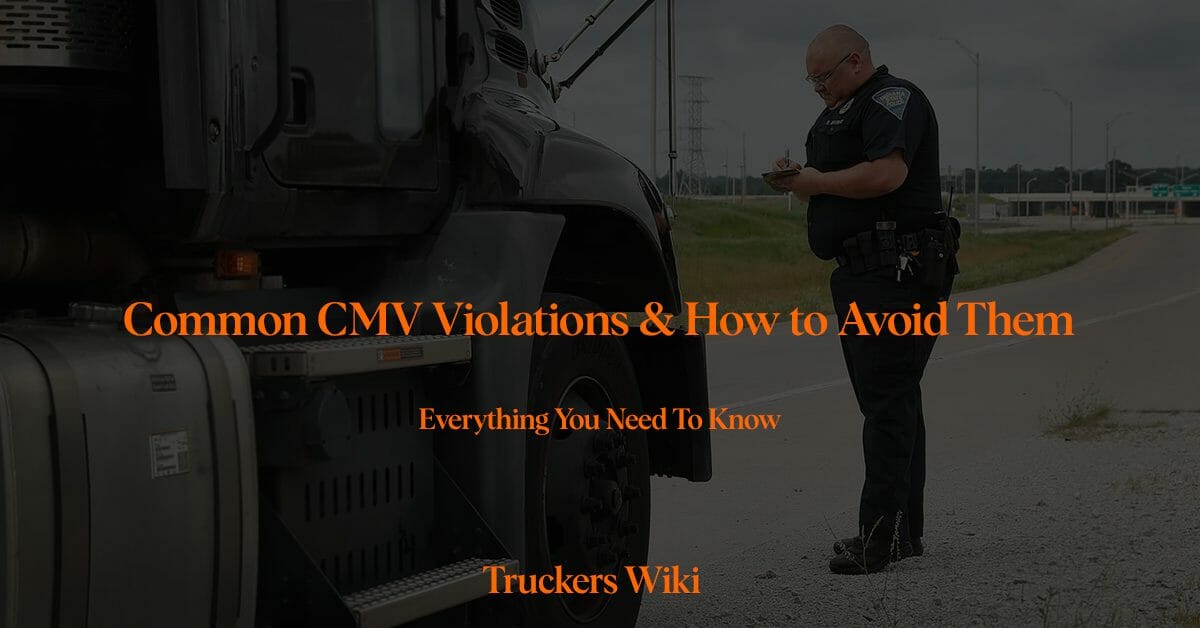 What are the Common CMV Violations & How to Avoid Them
Remember, safety and compliance are not just about avoiding fines – they're also about protecting the lives of truck drivers and the general public. Keep on trucking, but do so responsibly. In this article, we'll explore some of the most common CMV violations & how to avoid them.
Learn more about commercial motor vehicles CMVs here.
1. Hours-of-Service Violations
Hours-of-service (HOS) regulations are designed to ensure that drivers have sufficient rest between shifts, helping to prevent accidents caused by driver fatigue. Truck drivers who exceed their HOS limit can face severe penalties. According to the Federal Motor Carrier Safety Administration (FMCSA), HOS violations are among the most common in the industry.
Learn more about HOS here.
2. Logbook Violations
Closely related to HOS violations, logbook violations occur when drivers fail to keep accurate records of their driving hours. These records are crucial in verifying compliance with HOS regulations and are subject to inspection by enforcement officers. Falsifying a logbook is considered a serious offense and can result in substantial fines and potential disqualification.
Learn more about Logbook here.
3. Speeding Violations
Speeding is a common violation across all types of drivers, and the trucking industry is no exception. Commercial trucks, given their size and weight, can pose significant risks when operated above the speed limit. Consequently, speeding violations are taken very seriously.
4. Equipment Violations
All commercial trucks are required to meet a variety of safety standards regarding their equipment. This includes everything from brake systems to lighting and reflectors. Equipment violations can result from failing to maintain these components properly or failing to correct issues identified during routine inspections.
5. Overweight Violations
Each state has regulations on the maximum allowable weight for commercial trucks, both for specific axle limits and gross vehicle weight. Overweight trucks pose a danger to road safety and infrastructure, and violations can lead to hefty fines.
6. Violations Involving Hazardous Materials
Truck drivers transporting hazardous materials (HAZMAT) must adhere to additional regulations to ensure safety. This includes proper documentation, packaging, and handling of hazardous materials. Failure to comply with these rules can lead to severe penalties.
Listen to The Article Here
Was this article helpful?