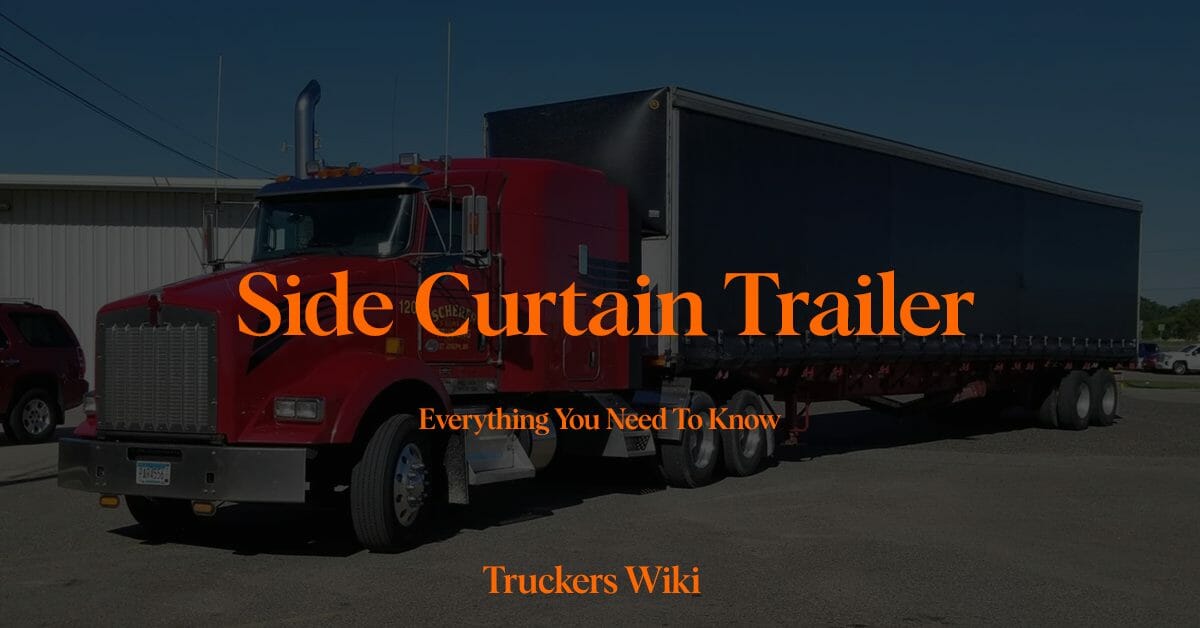 What is a Side Curtain Trailer?
A side curtain trailer, also known as a curtain-side trailer or tautliner, is a flatbed trailer equipped with an accordion-like retractable cover—often made of durable, weather-resistant material—that can be opened and closed with ease. This unique design combines the convenience of a flatbed trailer with the protection of a dry van, allowing for easy loading and unloading from the sides or top while protecting the cargo from external elements.
Key Features of Side Curtain Trailers
Side Curtains: These are flexible yet strong coverings that slide or roll open, providing easy access to the cargo from the sides. They can be securely closed to shield the cargo from weather and road debris.

Flatbed Design: The flatbed design of the trailer allows for cargo of various shapes and sizes to be carried with ease. It also permits top loading, a feature particularly beneficial for oversized cargo.

Rear Doors: Many side curtain trailers have rear doors similar to a standard dry van, providing additional accessibility.

Load Securing Points: These trailers often feature integrated securing points for tie-downs, ensuring cargo stability and safety during transit.
Benefits of Using Side Curtain Trailers
Side curtain trailers offer numerous benefits that make them a preferred choice in many industries:
Versatility: Their design allows for the transportation of a wide range of cargo types, including palletized goods, long items, and machinery.

Efficiency: Side and top access significantly streamline the loading and unloading process, saving time at the dock.

Protection: While offering the accessibility of a flatbed, the side curtains and rear doors provide protection similar to a dry van, safeguarding the cargo from the weather and road elements.

Security: The curtains can be sealed and locked, providing a level of security against theft during transit.
Conclusion
Side curtain trailers have revolutionized freight transport with their unique blend of accessibility, protection, and efficiency. From construction supplies to palletized goods, these versatile trailers have proven to be an invaluable asset in the logistics and trucking industry. As transport needs evolve, the utility and relevance of side curtain trailers continue to grow, underscoring their significant role in modern freight transportation.
To learn more about the types of trailers used in the trucking industry click here. 
Training video for side curtain trailer by Tarps and Tie Downs.
Listen to The Article Here
Was this article helpful?