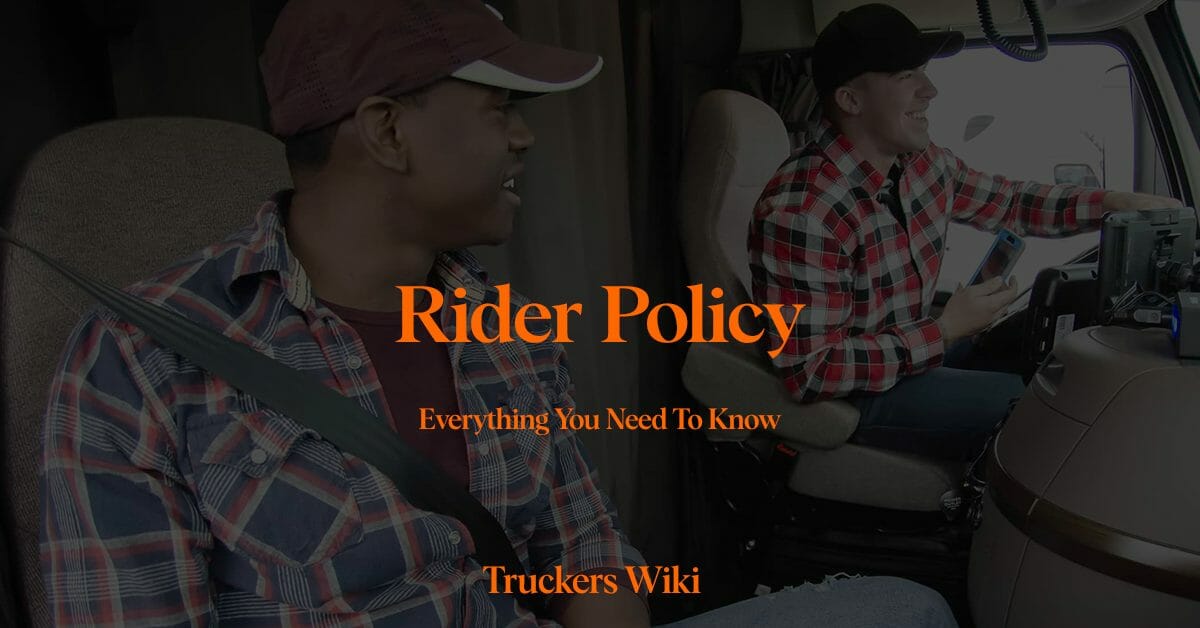 What is a Rider Policy in Trucking
A Rider Policy in the trucking industry permits drivers to have a passenger, be it a spouse or a friend, accompany them on their long hauls. This practice can combat the feelings of isolation that many drivers experience and can make the journey more enjoyable.
Learn more about Pet Policy here.
Why is a Rider Policy Important?
Combatting Loneliness
Long hours on the road can take a toll on a driver's mental well-being. Having a companion can make these hours more bearable.
Safety
In some cases, having an additional person can be beneficial for safety, particularly during rest stops or unforeseen breakdowns.
Flexibility
For drivers with families, this policy can sometimes allow for a small family trip, integrating work with some quality family time.
Typical Guidelines in a Rider Policy
Age Limit
Many companies set age restrictions, often allowing riders only above a certain age for safety concerns.
Documentation
It's common for companies to request identification details of the rider for record-keeping and security reasons.
Insurance
Riders might be required to be covered under the driver's or company's insurance policy.
Duration
Some policies may restrict how long a rider can accompany a driver or may stipulate specific routes or times.
How to Approach Your Company About Their Rider Policy
Research
Before approaching your employer, ensure you fully understand their current policy if one exists.
Open Dialogue
Engage in an open conversation, expressing the reasons you'd like a rider and how it can benefit both you and the company.
Be Prepared to Compromise
While you might want a companion for every trip, be open to restrictions, especially as a starting point.
Image credit – FreightWaves
Listen to The Article Here
Was this article helpful?