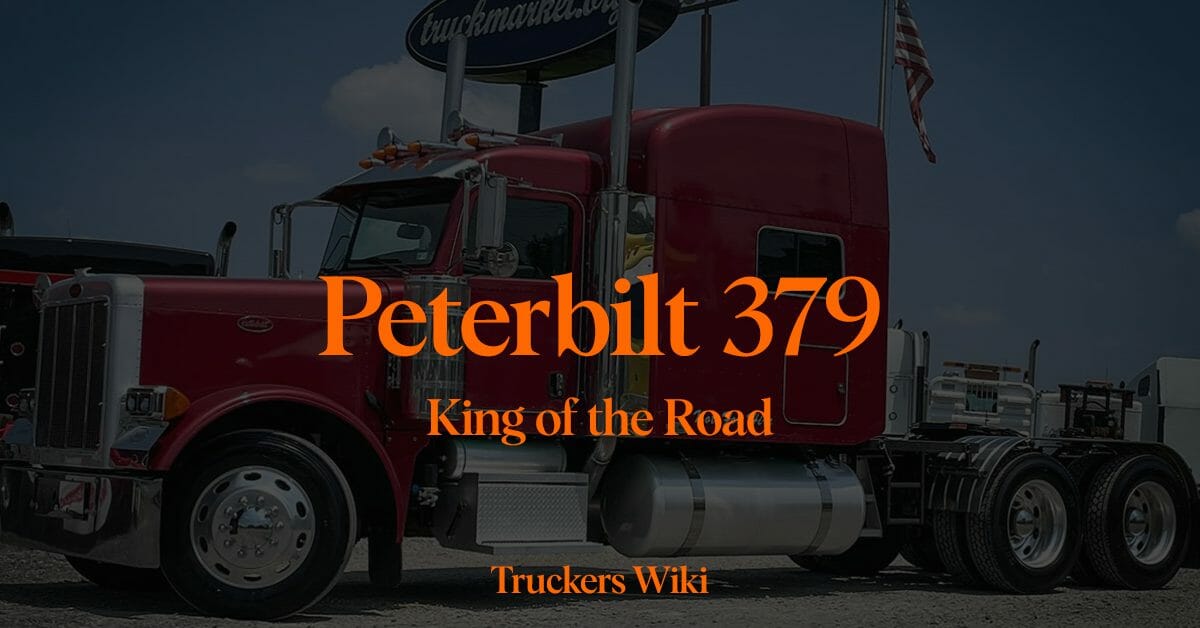 Known as the "King of the Road" the Peterbilt 379 is an iconic class 8 truck from Peterbilt. It was in production from 1987 to 2007 and has been popular for its reliability, distinctive styling with a long hood, and driver comfort features.
The 379 model gained additional fame when it starred as "Optimus Prime" in the Transformers movie series.
Design and Aesthetics
The Peterbilt 379, with its distinctive long hood and rounded headlights, is one of the most recognizable trucks on the road. Its traditional, classic design has earned it a special place in the hearts of many truckers.
Engine and Performance 
The 379 can be powered by a range of robust engines, including those from Caterpillar and Cummins. These engines are known for their durability, power, and fuel efficiency, contributing to the 379's reputation as a reliable workhorse.
Interior and Comfort
It provides a comfortable and spacious cab designed with the driver's comfort in mind. It often includes features like air ride seats, sleeper cabins, air conditioning, and modern sound systems to ensure a comfortable ride on long hauls.
Versatility
The 379 is versatile and is used in a variety of applications, from long-haul trucking to more demanding jobs in industries such as construction and logging.
Durability
The Peterbilt 379 is built to last. Its aluminum cab and fiberglass hood contribute to its overall durability, ensuring that it can handle demanding conditions and rigorous use.
Listen to The Article Here
Was this article helpful?