OperFi is a prominent Transportation Factoring company that specializes in providing working capital and comprehensive back-office support to small and medium-sized trucking and logistics operations.
The company's commitment to enabling entrepreneurs and supporting veterans has solidified its position as a valuable resource within the trucking industry.
History and Background
OperFi was founded in 2019 in Texas with a clear vision of addressing the financial challenges faced by trucking and logistics businesses. The founder, Tom Croteau, leveraged years of factoring and logistics experience to establish a platform that not only offers financial services but also seeks to educate and empower its clients.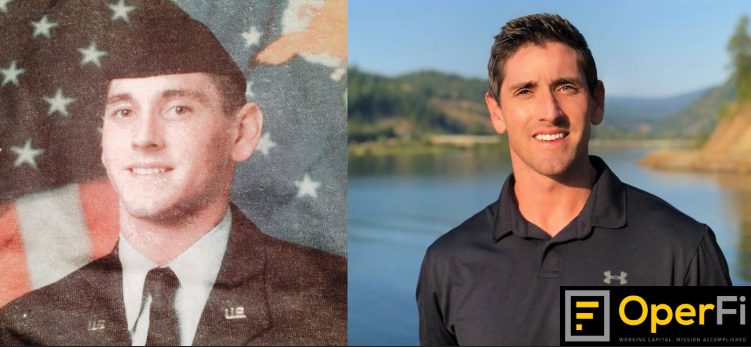 Mission and Vision
The company's mission is rooted in its dedication to both veteran entrepreneurs and small business owners. OperFi's mission is to provide funding and expert training to help individuals achieve success in realizing the American dream. This mission is intertwined with a commitment to support veterans who have contributed to making that dream possible. The company envisions a journey where entrepreneurs and veterans are guided from their early beginnings to their long-term goals.
Services and Offerings
OperFi's primary service is Invoice Factoring, a critical financial solution for the trucking industry. This service offers immediate cash flow to trucking businesses, helping them navigate the working capital challenges inherent in the industry. Additionally, freight brokers benefit from Accounts Payable support that streamlines carrier payments.
The company's unique offerings include:
Veteran Discounts
Training Academies
Instant Same Day Payments
Major Fuel Discounts
Mobile Applications
Superior Customer Support
Impact and Industry Contributions
OperFi has played a pivotal role in supporting the growth and success of trucking businesses. By providing working capital and a range of tools, resources, and vendor partnerships, the company ensures that its clients are operationally sustainable for the long term.
Though specific client case studies are not highlighted, the positive impact of OperFi's services is underscored by testimonials and success stories. One such endorsement is a video posted at the end of this article.
Partnerships and Community Building
OperFi has forged partnerships with key industry players and organizations, including TCS Fuel Cards, TANK Payments, Cornerstone Insurance, and more. These partnerships enhance OperFi's ability to provide comprehensive support to its clients, ensuring that they receive education, compliance guidance, and financial savings.
The company's commitment to the veteran community is further exemplified by partnerships with charity organizations such as the Gary Sinise Foundation, Oscar Mike Foundation, and America's Mighty Warriors.
Industry Recognition and Growth
OperFi's dedication to education, compliance, and cost savings is acknowledged through its partnership commitments. The company's contributions have earned it recognition, including being recognized by the ABF Journal as one of the Most Innovative Companies in 2023. Additionally, OperFi is a member of the International Factoring Association and has participated in the Bunker Labs Veterans In Residence program.
Technology and Innovation
OperFi embraces technology to enhance its services. The company offers a Full Service Phone App for funding submissions and account maintenance. Collaborations with partners such as TANK Payments provide instant payments and real-time funds transfers, improving efficiency and speed for clients.
Customer Experience
OperFi's commitment to superior customer service is reflected in its client reviews. These reviews offer insights into the positive experiences of trucking businesses that have benefited from OperFi's services.
Future Outlook and Initiatives
OperFi's future plans center around becoming the premier Veteran Transportation Factor in the country within the next five years. The company aims to continue its mission of helping veterans save on factoring costs while providing a platform for all trucking entrepreneurs to access education, working capital, and exceptional customer service.
The company's forward-looking initiatives include expanding its services to new start-up freight brokers, providing them with the necessary tools and resources for managing their trucking business. Additionally, OperFi seeks to extend its support to veteran business owners in various industries beyond trucking.
Listen to The Article Here
Anzel Logistics Testimonail to OperFi
Was this article helpful?