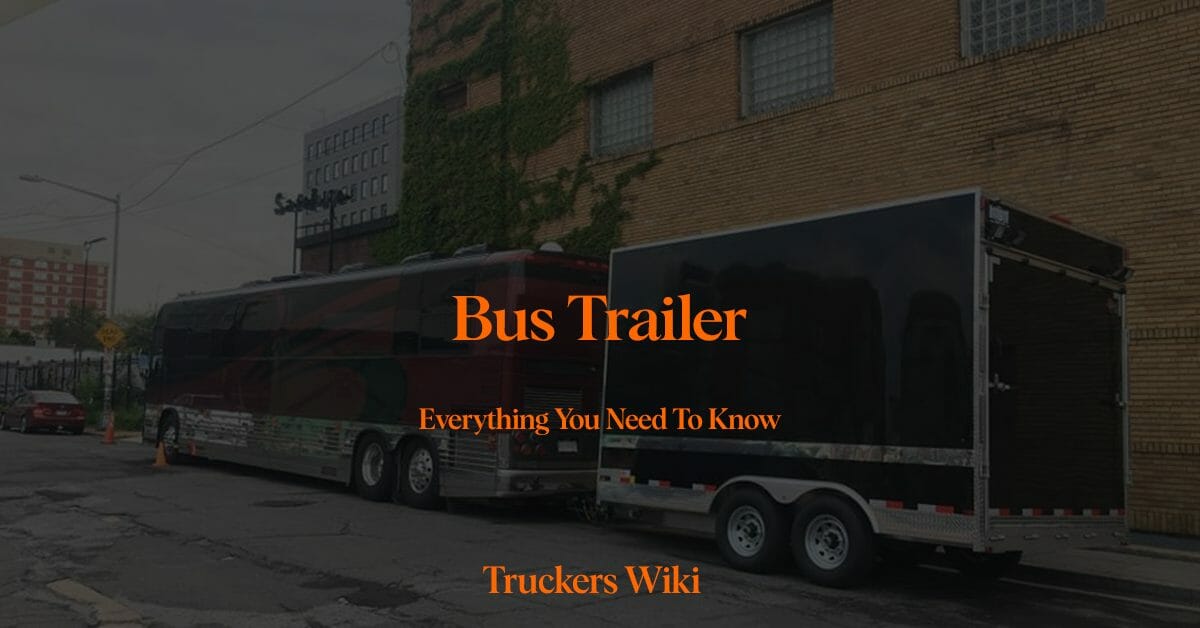 What is a Bus Trailer?
A bus trailer is a non-motorized vehicle designed for transportation that is towed by a bus or a large vehicle. These trailers are primarily used to provide additional storage for luggage or equipment during long trips, or to carry specialized equipment like bicycles or kayaks for group expeditions.
Design and Features
While bus trailers can come in different shapes and sizes, the primary design feature remains the same: a robust, secure compartment for storing and transporting cargo. Some bus trailers may be designed like traditional cargo trailers with one or multiple axles, while others may have specialized compartments to securely hold specific types of equipment or goods.
The exterior of bus trailers is typically made of hardy materials such as steel or aluminum for structural integrity, while the interior might have different types of fixtures based on the intended usage. Some bus trailers are also fitted with advanced security systems to protect the contents during transit.
Common Uses
Bus trailers are extremely versatile and are employed in a wide variety of situations, including:
Group Travel: In group travel scenarios like school trips, excursions, or sporting events, bus trailers offer additional luggage space for the passengers' belongings.

Sporting Events: For sporting teams, bus trailers provide a convenient way to transport sports equipment from one venue to another.

Outdoor Expeditions: Outdoor adventure companies may use bus trailers to carry gear like bicycles, kayaks, and camping equipment for group expeditions.
Benefits and Considerations
Benefits
Increased Luggage Space: The key advantage of bus trailers is the increased luggage space, allowing buses to transport a large number of passengers without compromising on comfort.

Versatility: With custom interior fixtures, bus trailers can be adapted to transport a wide variety of cargo, from suitcases and camping gear to musical instruments and sports equipment.

Cost-Effective: Bus trailers provide a cost-effective solution to transportation challenges, eliminating the need for additional vehicles for cargo transportation.
Considerations
Driving Skills: Towing a bus trailer requires enhanced driving skills, as it alters the bus's handling characteristics. Drivers need to be trained in maneuvering the bus with the trailer attached, especially in reversing and parking.

Maintenance: Regular maintenance is essential to ensure the safe and efficient operation of bus trailers.
Conclusion
Bus trailers are a versatile and cost-effective solution to the challenge of transporting large groups and their luggage or equipment. They improve the efficiency of bus transportation and provide flexibility in adapting to the cargo's needs. As with any vehicle, it is important to operate and maintain bus trailers properly to ensure their longevity and safe use.
To learn more about the types of trailers used in the trucking industry click here. 
Marathon Coach Inc has a video about building these trailers, you can watch it here.
Was this article helpful?